Labasa resident charged with interference of campaign
24 November, 2022, 8:30 am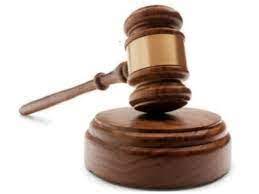 Labasa resident Rajesh Prasad appeared in a virtual court case at the Labasa Magistrates Court yesterday charged with one count of non-interference in campaign.
Mr Prasad appeared before Resident Magistrate Jeremaia Savou in which the Court heard that on or about November 21, 2022, in Labasa, he hindered the lawful campaign activity of FijiFirst party candidate Alvick Maharaj.
Prasad allegedly tore off both sides of a poster of the FijiFirst party campaign material that was placed on a private property situated in Labasa.
He  has been granted a non-cash bail of $500 and ordered not to re-offend while on bail.
Prasad, charged by FICAC is to report to the FICAC Labasa Office every Friday beginning this week.