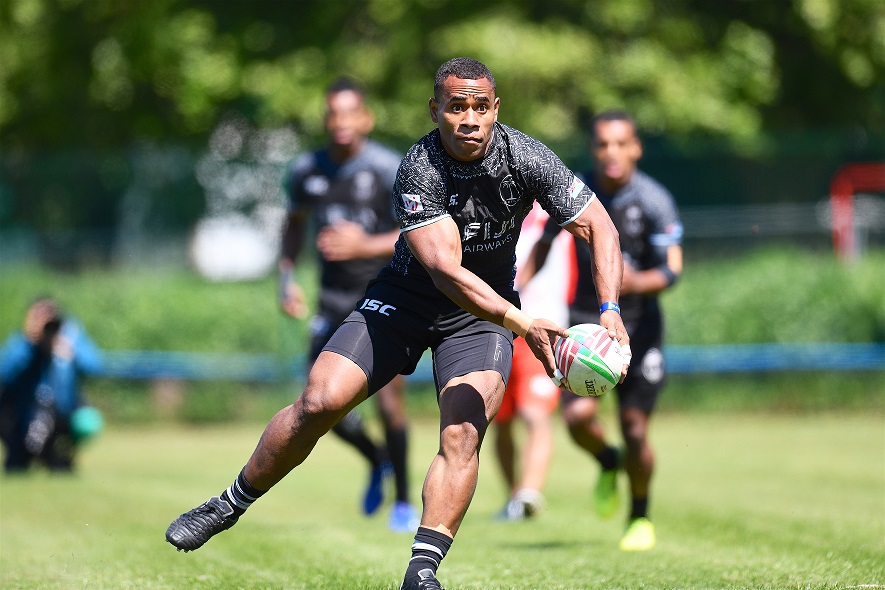 EXPERIENCE and physicality will be crucial and interesting elements at Twickenham this weekend as Gareth Baber's gladiators defend the Matriot London Sevens.
Last year we had forwards Josua Vakurinabuli, Jasa Veremalua, Sevuloni Mocenacagi, Paula Dranisinukula, Kalione Nasoko and in the backs we had Jerry Tuwai, Vatemo Ravouvou, Amenoni Nasilasila, Semi Radradra, Josua Tuisova, Eroni Sau and Waisea Nacuqu. Baber was building up for the Melrose Cup in August last year and so were the other teams.
Vakurinabuli, Mocenacagi and Tuwai are the only players now that were first choice in Baber's team while Dranisinukula and Nacuqu were on reserve and came in when the lovo was definitely cooked.
Compared with other teams this year's side definitely is short of experience.
That 2018 team had world champion written all over them as they mesmerized their opponents, physically dominating them with aggressive defence.
Argentina, Scotland, New Zealand, Ireland in the semifinal and South Africa in the final all came under their spell as our boys weaved the Fijian magic.
Now looking back at the Melrose Cup where Fiji lost to New Zealand, the Kiwis only had to improve their speed and defence and hit Fiji with tactical play to confuse them.
It was closer than many thought but that was one powerful Fiji team. Current team officials have revealed that if you have seen this Fijian team fitter before this season that is nothing compared to the high level of fitness they have now as we try to clinch the HSBC Sevens Series title and London and in Paris.
While we all now look at Tuwai to do his ambidextrous antics and foot jigsaw every time he has the ball, last year he only had a couple of chances and only once against New Zealand when he slipped through and almost scored. Ravouvou, Amenoni Nasilasila, Radradra and Tuisova did the tackle breaking for the team and he had more time as last man of defence.
So when his turbines do not fire because of exhaustion let us remember that he is not superman.
He will have to rely on his teammates to lift their performance.
The young brigade introduced into this new season have definitely leaped and jumped in gaining experience, quickly turning from boys into men and they have definitely big shoes to fill in London.
But the package of talents and unique skills they have so far displayed is refreshing as the morning dew and Fijian fans are expected to hang on every pass, tackle and try scored this weekend and be revitalised.
The ball handling and aerial ball skills of Nawaka man Meli Derenalagi sets and keeps the momentum of Fijian attacks going.
His dad, also a former national sevens player, was nicknamed `white shark'.
The current Fijian forward is more of an octopus as no attacker runs past his outstretched hands, which even off-loads the ball through unlikely gaps, up, down and around the corners.
His front-on tackle is bone-shattering and Londoners will enjoy his exploits.
Aminiasi Tuimaba is explosive both in defense and attack and keeps turning up with new skills and one of the highlight of his game this season was how he neutralized the fastest player in the world Perry Baker in Cape Town.
Baker was dumped every time he tried his copybook swerving run and side steps through Tuimaba and the Fijian man is not as fast as the American in a 100-metre dash.
Then we have the `Smiling Assassin' Filimoni Botitu. He tackles everything and when he runs he prances and swivels like a ballet dancer before slipping through gaps or off-loads.
Teri Tamani and Napolioni Ratu have grown in confidence in the past tournaments and like Alasio Naduva may need the exposure of the massive Twickenham stadium and crowd to unveil the Fijian flair.