Kadavu man fronts court for alleged marijuana cultivation
13 November, 2018, 5:38 pm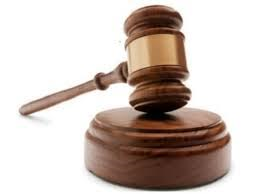 A 48-YEAR-OLD man charged with one count of unlawful cultivation of illicit drugs appeared before the Suva Magistrates Court this afternoon.
It is alleged that Kaliova Qaravanua cultivated nine plants of marijuana that weighed 576 grams.
The alleged incident occurred on November 6, 2018, in Kadavu Village.
Chief Magistrate Usaia Ratuvili has granted Qaravanua bail in the sum of $500 with two sureties.
Police Prosecutor Corporal Raymond Filipe served full phase disclosures.
Chief Magistrate Ratuvili has transferred the matter to the Vunisea Magistrates Court in Kadavu and it has been adjourned to February 18, 2019.