Juvenile charged with robbery granted bail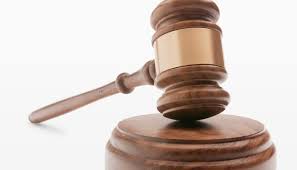 A JUVENILE charged with one count of robbery appeared at the Suva Magistrates Court yesterday.
The 14-year-old appeared before Magistrate Liyanage Wickramasekara and it is alleged that he stole cash and assorted items to the total value of $728 from a person and at the time of the offence used force on the person.
The alleged incident occurred on January 2, 2019, in Lami.
The juvenile has been granted bail and the case has been adjourned to March 25.