Justice Salika to chair tribunal for PNG Opposition Leader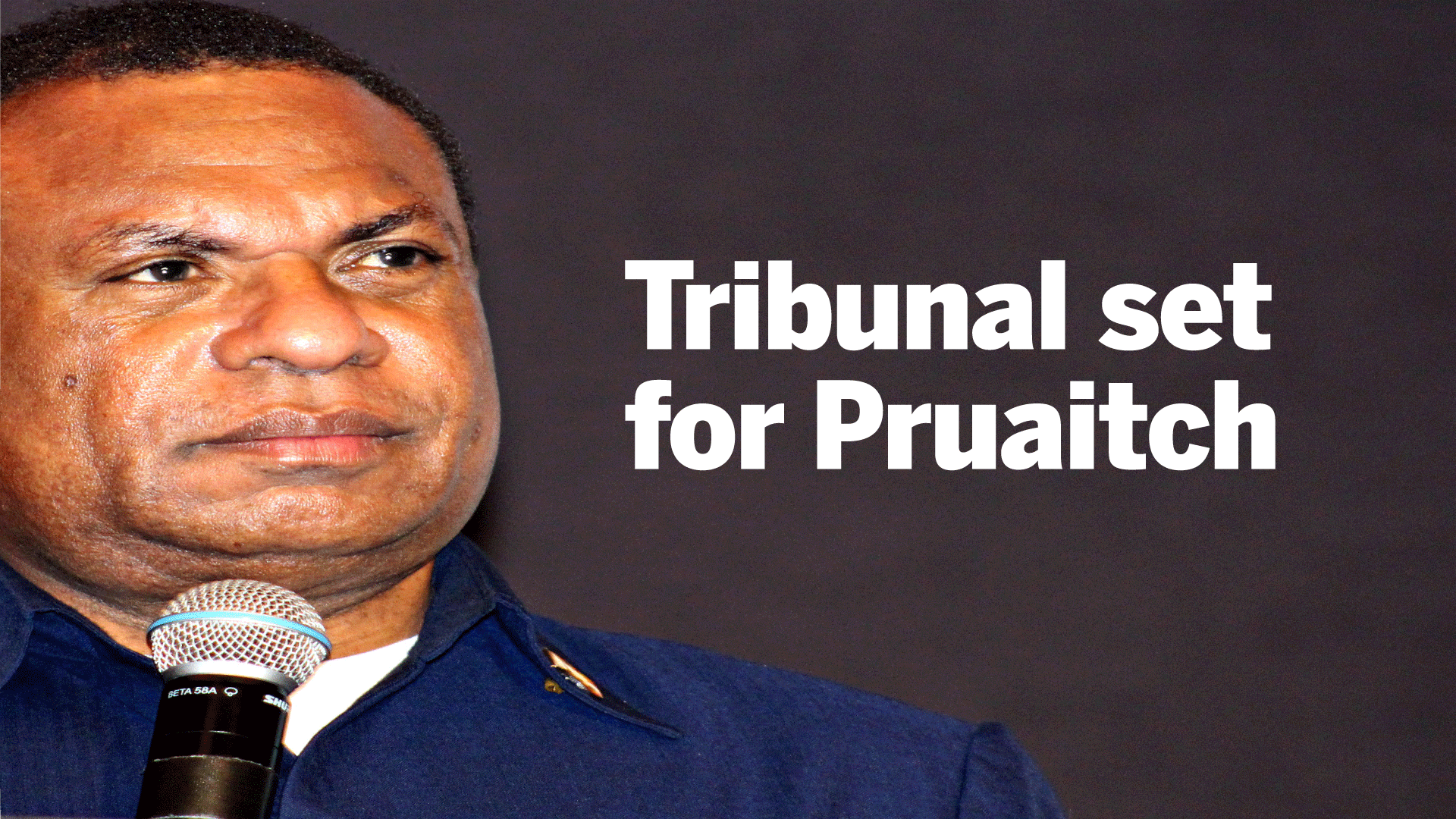 PORT MORESBY,23 AUGUST 2018 (POST COURIER) – The Leadership Tribunal for Papua New Guinea Opposition leader and Member for Aitape-Lumi, Patrick Pruaitch has been fixed to start on Tuesday, September 4.
National Alliance and South Bougainville Member Timothy Masiu is likely to take over as acting Opposition Leader while  Pruaitch faces the tribunal.
The Opposition caucus will meet to decide on an acting leader when Parliament resumes next week, Tuesday.
The tribunal, which will be chaired by Deputy Chief Justice Sir Gibbs Salika, will be inquiring into and determining seven allegations of misconduct in office levelled against Pruaitch.
These allegations are in relation to support vehicle allowance, entertainment allowance, District Support Grants and his annual returns to the Ombudsman Commission.
With the announcement of the date of sitting, Chief Justice Sir Salamo Injia also announced the appointment of two new members of the tribunal, senior magistrates Regina Sagu based in Wabag and Benjamin Tanewan based in Kundiawa.
The appointment by the Chief Justice follows the unavailability of senior magistrates Nerrie Eliakim and Peter Toliken who were appointed to sit with deputy chief justice Gibbs Salika on Feb 3, 2010.
The conclusion in June 2018 of the National and Supreme Court proceedings started by the leader in 2010 challenging his referral has now cleared the way for a reconstituted tribunal to start its inquiry.
Furthermore, Sir Salamo said pursuant to the decision of the Supreme Court in SCR No. 1 of 2017 Special Reference by the Ombudsman Commission (2017) SC1645, the leader's suspension will automatically occur by the operation of law when the public prosecutor formally presents the statement of charges before the tribunal.
Pruaitch has refused to comment respecting the judicial process.
As the matter is now sub judice' with the chief justice announcing the tribunal into his alleged misconduct in office.
A spokesman said they Opposition team fully supports its leader.
He said they are confident that he will come out unscathed after the tribunal and will resume his role as leader of Opposition and the National Alliance Party.