Irrigation must be a priority, says FSC
29 August, 2018, 10:58 am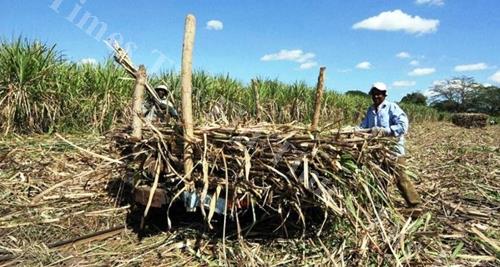 THE impact of climate change on the sugarcane sector means that the introduction and implementation of irrigation must be made a priority, says the Fiji Sugar Corporation.
While farmers are urged to take every measure to minimise the loss of moisture because of the extremely dry weather, the only way to reduce the impact of dry weather was through sustainable and practical irrigation solutions.
The FSC said it was making every effort to ensure farmers were assisted in this regard.
"At the moment, FSC is looking at other irrigation options," the miller said in response to questions from this newspaper. "It was also announced in the 2018/2019 budget that money has been allocated to the Ministry of Waterways to invest into irrigation.
"These are all positive signs of combating the effects of the drought we are experiencing year on year, not only in Fiji but globally as well.
"Climate change is a reality and such weather patterns are becoming more frequent. We are still very dependent on rain for sugarcane cultivation and aim is to accelerate introduction of irrigation systems in the coming years to reduce or minimise the full impact."