Injunction application denied
28 January, 2022, 9:19 pm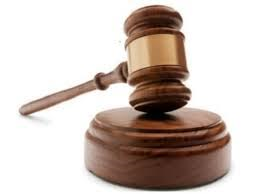 An application for an injunction to stop the late Minister for Forestry Osea Naiqamu's funeral tomorrow has been thrown out by the High Court in Lautoka.
The application was filed by Mohammed Azeem Khan, who used to lease a portion of land owned by Mr Naiqamu's landowning unit, before Justice Anare Tuilevuka yesterday.
Now living in Sydney, Australia, Mr Khan made the application on the grounds that the iTaukei Land Trust Board (TLTB) had yet to renew his agricultural lease.
Represented by his lawyer, Mr Khan asked the High Court to postpone the funeral until the matter was resolved.
However, a TLTB legal counsel argued that Mr Khan had yet to provide any evidence that he had a legal claim to the land.
The counsel explained that Mr Khan had received an email from TLTB that his lease could be renewed when he had met a number of agricultural tenancy requirements.
The TLTB legal officer stated he had yet to meet those requirements.
The lawyer added the late Mr Naiqamu and his family were not party to the application and, therefore, the matter did not relate to them.
In his judgment, Justice Tuilevuka agreed that Mr Khan had not provided any evidence to prove that the lease would have been renewed.
Justice Tuilevuka refused to grant the injunction.
The matter has been adjourned to February 2.