India health care 'well-known' in Fiji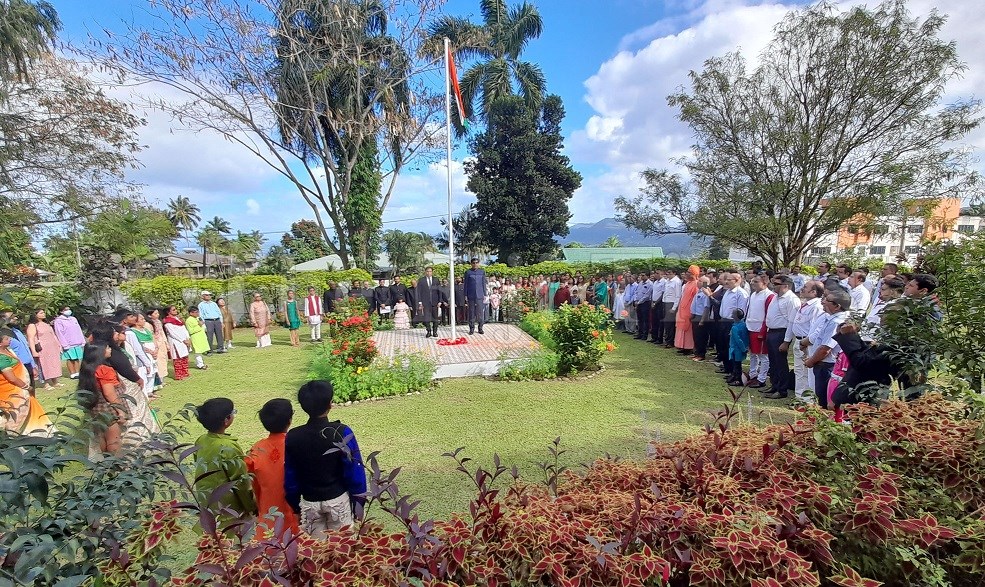 With its top-notch medical facilities and a large pool of highly skilled specialists, India is a major destination for high-quality and affordable health care for countries such as Fiji.
Indian High Commissioner to Fiji Palaniswamy Subramanyam Karthigeyan said this while speaking at a flag hoisting ceremony to commemorate India's 76th Independence Day in Suva yesterday. He said he was pleased to know that India was well known for its health care systems in Fiji.
"And I see a lot of my fellow brothers and sisters from Fiji and the Pacific island countries going regularly to India to access the world-class health care system in India," he said.
"In fact, we also have a team from India that is currently doing service at the Sri Sathya Sai Sanjeevani Children's Hospital; I convey my heartiest greetings to them."
He said despite the travails of the COVID-19 pandemic, the close and multifaceted relations between Fiji and India remained unaffected.
"Our close and multifaceted relations with Fiji, which we are proud to represent our country here has grown despite the travails of the pandemic. Our relationship based on mutual respect, cooperation and strong people-to-people ties have continued to grow."
The event also marked the launch of a book named Saankhya Darshan Evam Yog Darshan by Ashutosh Dwivedi.