Increasing number of beggars notable: Ministry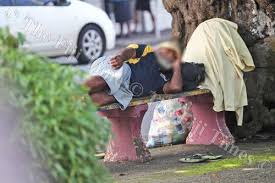 THE increasing number of beggars on the streets of Fiji's cities and towns is becoming a problem.
This was noted in the review of the Ministry of Women, Children and Poverty Alleviation's annual report for the period 2014 to 2017 by the Parliamentary Standing Committee on Social Affairs.
The report revealed that the ministry had profiled 266 cases on the streets of our towns and cities, however, not all of them were permanent beggars.
The report outlined that working with such individuals was a challenge and the success rate was very slow.
The review also highlighted that the ministry had established a unit within the Department of Social Welfare to look at the challenges faced by the beggars.