In The Fiji Times tomorrow – Thursday, March 04, 2021
Hullo,
In tomorrow's The Fiji Times of March 4, 2021 we will highlight to you the proposed Police Bill 2020 that will replace the Police Act of 1965.
The proposed Police Bill 2020 when passed in Parliament will have Police sweeping new powers to monitor communications and forcefully enter premises to place tracking devices.
The draft legislation is now open to public submissions and will replace the Police Act of 1965 once passed by Parliament.
Apart from the proposed Police Bill 2020 story, here is your briefing of other stories in store for you in tomorrow's edition of The Fiji Times – Thursday, March 04, 2021.
Grant Signing
The Minister for Women, Children and Poverty Alleviation, Ms Mereseini Vuniwaqa and the Ambassador of Japan to Fiji, Mr Kawakami Fumihiro signed the grant contract to formalize Japan's assistance at a Grant Signing Ceremony in Suva. Ms Vuniwaqa thanked the government of the Republic of Japan, for the timely assistance via the signed Grant's Agreement towards funding a special bus for the Golden Age Home Lautoka.
Guidelines for CESHCF launch
The climate change impacts on health can never be overemphasized and recent cyclone have exposed our health system and there is a need to build better with approved global best practices and standards. This was the word from minister for health and medical services, Doctor Ifereimi Waqainabete while launching the Guidelines for Climate Resilient and Environmentally Sustainable Health Care Facilities (CESHCF) in Fiji.
Youth Farm Initiative Program
More than 800 youths have been assisted by the Ministry of Youth and Sports through its Youth Farm Initiative Program this year.The initiative that began last year has picked up momentum this week as the ministry aims to empower youth groups to be more self-sustainable
Draft Fiji Police Bill
Minister for Defence, National Security and Policing, Inia Seruiratu has called on all citizens to make their voices heard in the public consultation of the draft Fiji Police Bill. Speaking at the launching of the public consultations yesterday, Mr Seruiratu said the current Police Act was issued in 1965 and needed to be updated.
Bill open for public submissions
A person will face life in prison if he or she refuses to hand-over any electronic telecommunication devices, data storage device, access to cloud storage, password, encryption and biometrics to Police. This is stated in the draft Police Bill 2020 which is now open for public submissions.
Draft Police Bill 2020
Police will have the powers to secretly or forcefully enter any premises to place tracking devices, states the draft Police Bill 2020. The draft law states a Police officer with the rank of inspector or above may authorise the placement of a tracking device in or on any vehicle, craft, or conveyance of any kind.
Nasegai District School dormitory
A year after TC Harold wreaked damage on the Nasegai District School's dormitory, villagers are hoping that their plight for the facility's revamp would come to reality soon. Nasaegai village head Tevita Uluikadavu said the school catered for over 100 students from pre-school to Year 8 from Nasegai and distant Burelevu, Matanuku and Tabuya village on Kadavu which were only accessible by boat.
Kadavu pine schemes
Pine schemes set up by village elders and totally owned by the Vanua o Kadavu are now benefitting their descendants as they rebuild their homes following TC Ana. Roko Tui Kadavu, Kitione Raibevu said they are fortunate to have 11 pine schemes which are owned by four villagers and seven districts.
Selling suluka
Income earned from selling suluka (pandaus leaves) was used to rebuild damaged TC Yasa houses in the village of Vunivutu, Macuata. Village headwoman Ranadi Raluna said they didn't wait for Government assistance but helped themselves after the cyclone passed.
Rental car hire
Some people hire rental cars just to commit crimes says Acting Police Commissioner, Rusiate Tudravu. Mr Tudravu revealed that they have recorded 39 such cases recorded in the past five years.
Animal abuse
Animal activist and Greater Good Foundation Fiji volunteer Mohammed Khan is calling on authorities to look into prosecuting individuals abusing animals.This, after the animal shelter in Tuvu, Ba, spent the last couple of months rescuing dogs from pig hunters at the Ba and Lautoka market.
Power to issue stop departure 
The Commissioner of Police will have the powers to issue stop departure notice, states the draft Police Bill 2020 that is now up for public scrutiny. The Ministry of Defence and National Security is now seeking public submissions on the draft bill before it is endorsed by Cabinet and sent to Parliament.
Increase education and awareness to farmers
Farmers are aware to some degree of what climate change is but they need more education on the issue, says Environment Ministry permanent secretary Joshua Wycliffe. Speaking to The Fiji Times after a forum for extractive industry stakeholders in Lautoka last week, he said his ministry was working to address climate change-related issues and also increase education and awareness to farmers.
RFMF soldiers Australia bound
Thirty-Seven Republic of Fiji Military Forces (RFMF) infantry, logisticians and engineers left for Australia aboard a Royal Australian Air Force C-17A Globemaster III aircraft on Tuesday. In a social media update, the Australian High Commission in Fiji shared photos of the officers at the Nadi International Airport and aboard the aircraft wearing face masks and gloves.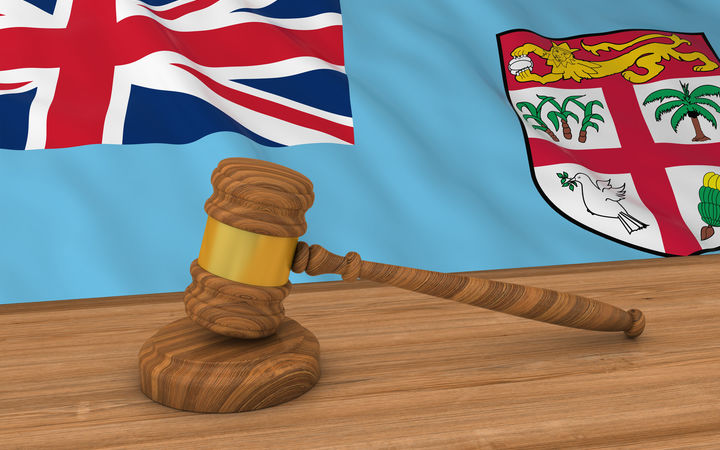 12 years for rape
The High Court in Labasa has sentenced a man to twelve years and eleven months imprisonment for raping his 16-year-old niece last year. The offender was found guilty and convicted for one count of rape by the court.
IN SPORTS:
1.6 seconds from qualifying time
Fiji's top swimming contender for the Olympic Games has his focus on the next qualifiers which is in April. Taichi Vakasama is 1.6seconds away from the qualifying time.
Silktails return to NSW
Take two of the Fiji Kaiviti Silktails entrée into Australian rugby league is about to begin. It's now been a seven-year wait for the talent of the Pacific island nation to show their wares. There was a brief glimpse last year — in their supposed debut season last year in the Ron Massey Cup — when the Silktails soundly beat the Windsor Wolves 40-16 at Churchill Park in Lautoka in the opening round.
Ovalau invited
With Police White suspended, hosts Suva Rugby Union has invited a Ovalau team to be part of the tournament at Nasau Park this weekend. Tournament co-ordinator and union executive committee Naca Radravu said they would come down hard on discipline this weekend to prevent a repeat of last week's incident at the Nawaka 7s in Nadi.
Namosi to host 10s tourney
The Namosi Rugby Union will on March 12-13 host another 10s rugby tournament up at the Navunikabi Village grounds. This is following a successful season opener at Thomson Park, Navua on February 26 which attracted 11 clubs from the Namosi Coastal area.
Rise Fiji Rise
With the theme "Rise Fiji Rise" still intact, the Suva Rugby Union is taking a 7s tournament to Levuka as a way of giving back to the community. The two-day tournament will be held at Nasau Park tomorrow and Saturday.
$17k boost
The Fiji Gold Nasinu Netball Association is once again being supported by Paradise Beverage Fiji Limited. The association received $17k from their sponsors as they prepare for their knockout competition which will be held on the 27th of this month.
Assault probe to continue
Police will continue probe on a police who assaulted Raiwasa Taveuni player Manueli Maisamoa over the weekend despite publicly announcing that he had forgiven his assailant