'Ice' storm fear
11 September, 2018, 9:00 am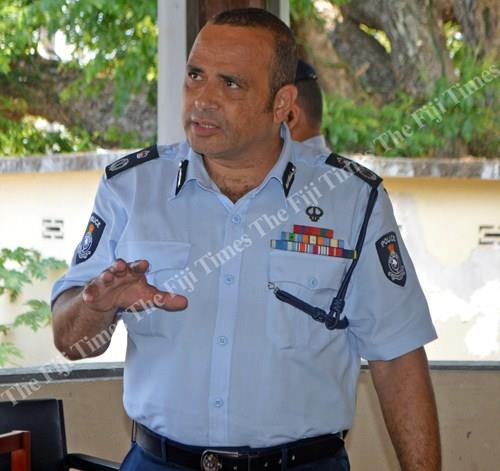 TEENAGERS may also be consuming methamphetamine and police want this cracked before it becomes an "ice" storm.
Police Commissioner Brigadier General Sitiveni Qiliho revealed how a mother sought police assistance last month for her 17-year-old daughter's alleged drug abuse including methamphetamine use. Brig-Gen Qiliho said as a father, he was overwhelmed with different emotions and sought answers to try and comfort the distressed mother, knowing that it was a predicament that was new to the family not knowing what to do.
"Life is a precious commodity that we are entrusted to protect and it is a responsibility that we should not take lightly," he said.
"I don't want to read a headline that says 'Fiji's law enforcement loses control of meth industry' because it can be controlled.
"We need to nip this problem in the bud before it gets bigger and I know it can be done."
While opening the United States Drug Enforcement Agency workshop on Clandestine Labs in Suva yesterday, Brig-Gen Qiliho told police officers and other participants at the workshop that Fijians were relying on them to keep them from becoming victims of this illicit and vicious drug trade.
"By combining our resources and putting to use the knowledge the United States Drug Enforcement Administration officials will impart during this training, we can control and combat and send a strong message to those already involved or are thinking of being part of this illicit trade that we will get to them," he said.