High levies on cargo
17 October, 2018, 11:02 am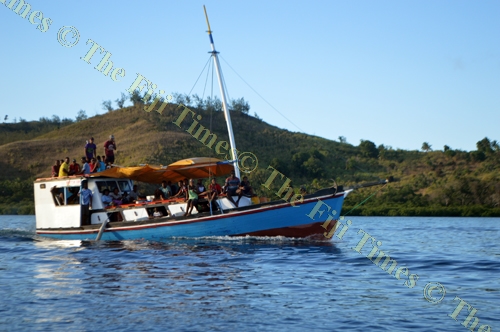 PLEAS to decrease cargo rates on boats travelling to and from Yasawa have fallen on deaf ears for many years.
Nacula district spokesman Saimoni Naivalu said most villagers continue to suffer from the heavy cargo rates during their trip to and from Lautoka.
While many deemed fibreglass boats as an unsafe mode of travelling, Mr Naivalu reiterated this was the only cheapest method they could transport their cargoes to their islands.
"Most of us are just ordinary villagers and we only rely on fishing as our source of income, some are lucky as they work in resorts but most of the villagers can't afford to pay high cargo levies," Mr Naivalu said.
"Some villagers would only wait for the government franchise on the MV Sigavou to travel at least once a month to take their cargoes, building materials and many other items they need on the island while others prefer travelling on fibreglass boats as this is the only easiest and cheapest way to get their cargoes to their islands.
"We hope this would be looked into so we can be assisted and so that we do not continue to pay so much for our cargoes."
The MV Sigavou under the government franchise scheme services Yasawa once a month.
The Yasawa Flyer and the Sea Bus travel to Yasawa daily and are the main transportation mode for tourists travelling to and from Yasawa.