Health professionals are learning how to teach: Dr May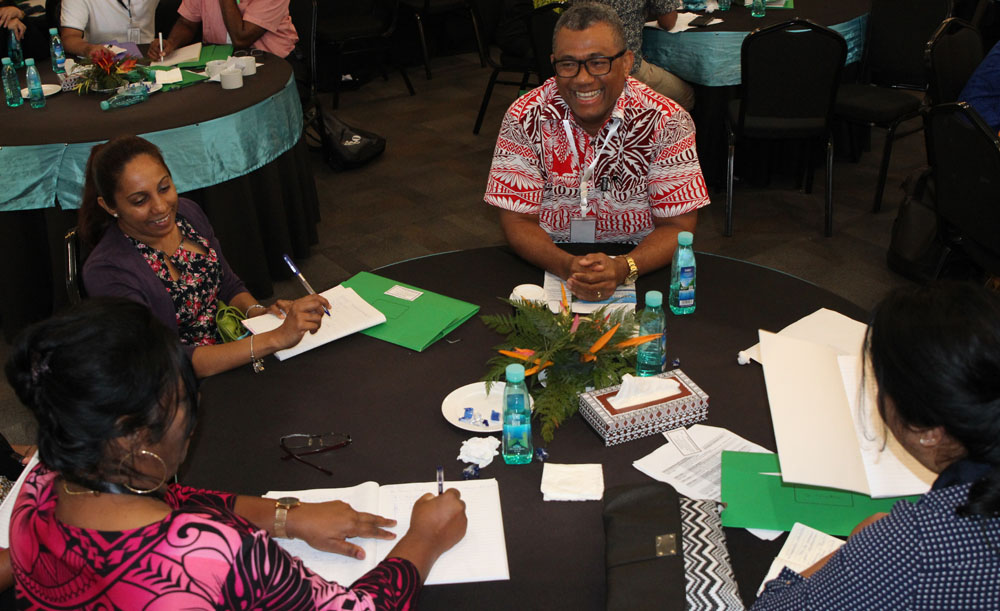 MEDICAL and health professionals are learning how to teach, says Head of Fiji National University's College of Medicine, Nursing and Health Sciences Dr William May.
He said this was the reason behind the import of highly qualified international medical academics and experts to conduct training for FNU academics during the Pasifika Best Practice Health Professions Education Symposium at the Pearl Resort, Deuba, last week.
"There are several challenges for us at the college that is why we host such symposiums so that our academics can be familiarised as far as learning and teaching are concerned,"Dr May said.
"The biggest challenge for us is that we come in as professionals in our own areas and medical education is totally a different field.
"So whatever field you are specialised in – to come and teach that particular discipline is not as easy as some people think.
"Learning the art of teaching in the health professional field is really important for us, its a challenge for us when we teach and this is a means to try and address the challenge that we have, holding symposiums."
He said they had stopped sending their staff to Australia for training because the knowledge was not well disseminated upon their return.