Harry and Meghan Fiji visit: Duchess receives Sussex Strand pearls from Savusavu
24 October, 2018, 6:19 pm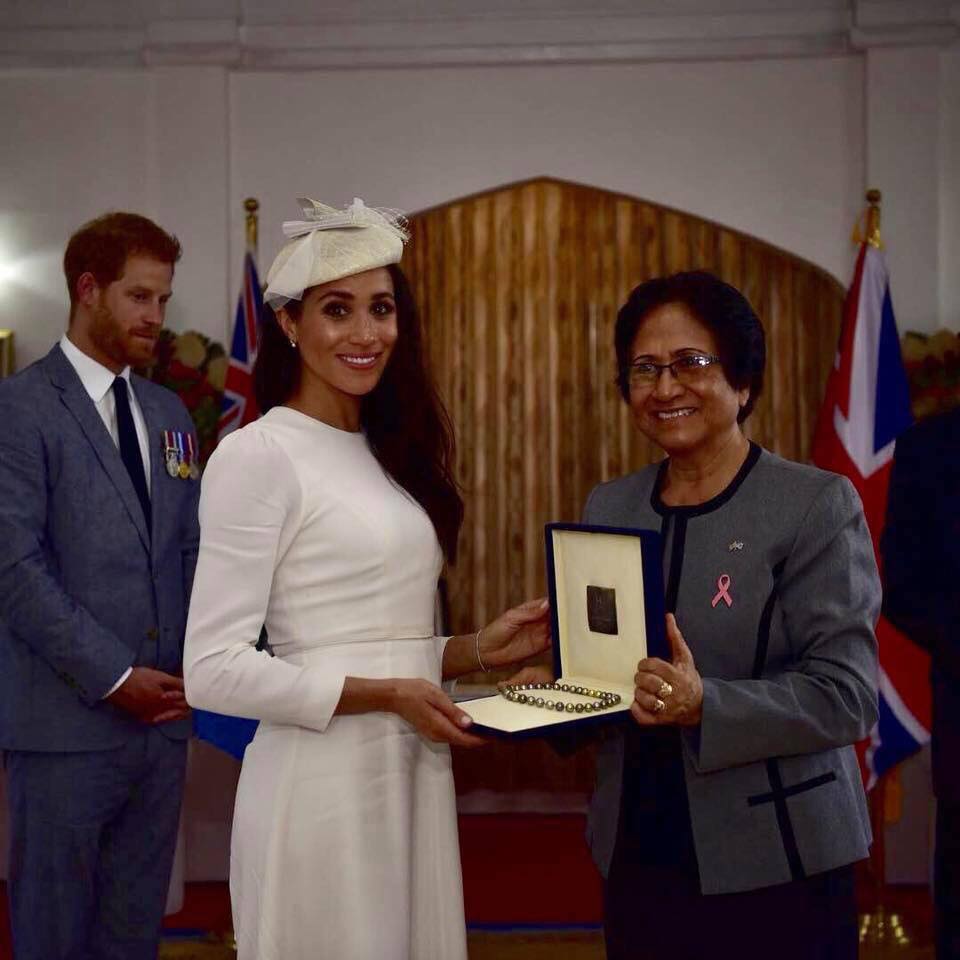 THE pearl necklace presented to the Duchess of Sussex, Meghan Markle, by the first lady Sarote Konrote has been coined as the Sussex Strand.
This was confirmed by the maker of the world renowned Fijian pearls and owner of J Hunter Pearls, Justin Hunter, who said they were honoured to have contributed in a way to the historical visit.
Mr Hunter said the pearls had a special story attached to it regarding its origins and the people involved in its production.
"It is a symbol of what communal unity can achieve and the story of a people who are ready to become stewards of the sea and hold it in high regards," he said.
The J hunter Pearls are famous for their rare colours attributed to the waters around Savusavu where they are mostly farmed in.
Meanwhile, the gems were presented to the Duchess by Mrs Konrote yesterday when she visited Borron House with her husband, the Duke of Sussex, Prince Harry.