Hard drug worry
28 August, 2018, 11:15 am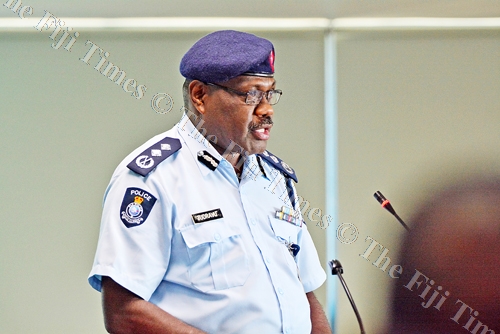 METHAMPHETAMINE can become the country's biggest security issue if it's not controlled, says police.
Police chief of operations ACP Rusiate Tudravu said the cheap, easy to make and highly addictive drug was being produced in the country through a lot of "dirty transactions".
ACP Tudravu said meth production labs could be set up almost anywhere because the ingredients were easy to find and recipes found with a simple search on the internet.
In Fiji, he said, the internet was being used as a tool to source tutorials on meth-making.
ACP Tudravu said technological advances made by the internet also provided for mass networking and communication to facilitate and increase meth and cocaine drug markets.
"What we are experiencing now is the small meth scissors. There is none so far that runs like a factory kind a thing. People are just trying to test it and precautions are available online, so people are trying to test it and these are the very people we are trying to arrest now," said ACP Tudravu.
He said police, for now, had the manpower and were working to eradicate the use of meth in the country.
"We are trying all our best and what we can do in order for us to manage. Especially apart from marijuana that we are fighting, meth has also been identified, and there have been a few arrests. Our intentions are to try and control it so that it is not a threat to our society.
ACP Tudravu said police would do whatever was necessary to curb the issue.
"We have the manpower and at this point in time, we can manage, and our restructures coming through, there will be more manpower coming in. "The penalties are not from our side, it's for the court to decide, however, we are just doing our job in terms of trying to get this thing out of the streets," he added.