Grassroots development
21 September, 2018, 11:02 am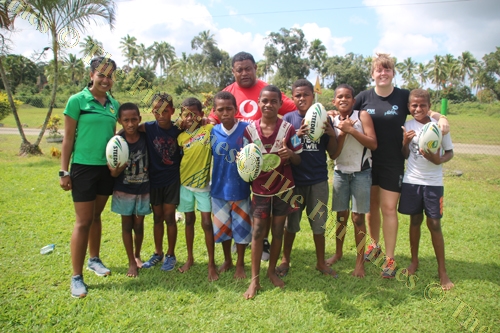 FIJI National Rugby league (FNRL) and National Rugby League (NRL) is conducting a three-day workshop on training local rugby league development officers at the NRL head office at Des Vouex Rd, Suva.
NRL manager Fiji Ema Vereivalu said the workshop was focused on the development of rugby league players from the grassroots level.
"This program is mostly targeted at primary school students, purely because of the content and we have identified that the grassroots level is the missing link in the development of league players in the country," said Vereivalu.
The workshop is not solely focused on teaching the basic skills of the game, but also the health and well-being aspect of players.
"We are not only talking about teaching kids how to play the game, we are also going in with the players' health and well being. This is to make sure that players are eating right, drinking water and getting enough sleep."
"These are some things that will help push and encourage players to become better athletes."
FNRL chairman Peni Musunamasi commended the NRL for being able to hold workshops for development officers.
"We have many league competitions and this is one of the reasons we are focusing our development programs from primary schools in order to widen the base of players, not only in Viti Levu, but in Vanua Levu as well."
The program ends today.