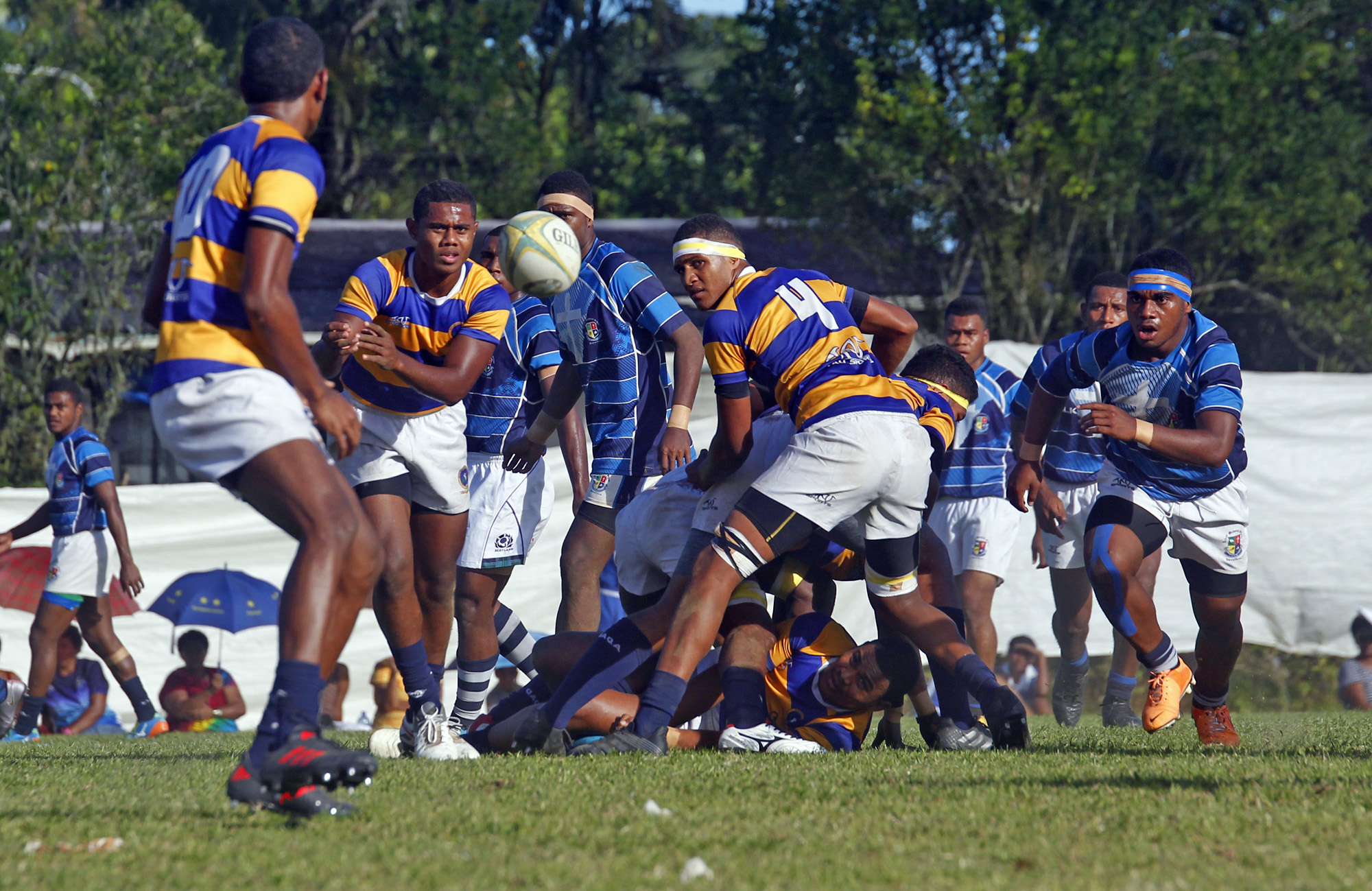 THE champion Ratu Kadavulevu School under-18 team got its Deans campaign to a successful start last Friday.
The boys from Delainakaikai defeated Lelean Memorial School 17-13 in the Powerade Fiji Secondary Schools Super Deans eastern zone competition at
Ratu Cakobau Park ground 2 in Nausori.
Playing with 16 players from the team which represented the school in the World Youth Tournament in Japan early this month, RKS had an answer for everything the boys from Davuilevu could throw at them.
The team is also the first from Fiji to win the WYT title beating schools from New Zealand, Australia and South Africa.
Players from the winning team included Viliame Sokiveta, Samuela Tamani, Meli Tuni, Tevita Logavatu, Phillip Murray, Alivereti Loaloa, Viliame Taufa,
Jovilisi Taraka, Emosi Koroituana and Sesoni Rogone.
The Lodoni-based school scored the first try through centre Paula Tuinaseru while fly half Samu Tamani kicked the conversion.
RKS extended their lead with a try from Tamani who converted his own try and also kicked a penalty.
"It was a good win for RKS," manager Osea Uluiviti said.
"I thank Lelean Memorial School for giving us a good game and they were a strong side.
"We will go back and prepare for the next match and we have to work out on our mistakes from this match," Uluiviti said.