Fund enhances myFNPF mobile app for members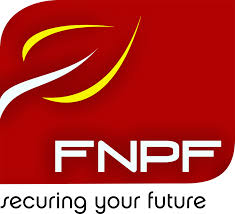 THE Fiji National Provident Fund's enhanced myFNPF mobile app is part of its Go Digital initiatives aimed at empowering members by providing them direct access to their retirement savings account and to engage effectively with the fund.
Fund chief executive officer Jaoji Koroi urged the 64,600 members whose email addresses were registered with the fund to use the app to view their annual statements, which would also show the interest earned after the 6.35 per cent interest were credited to members' accounts on 30 June, 2018 and other latest transactions.
"We believe that by giving members direct access to their accounts, they will be in a better position to make decisions on growing their savings or even accessing it for pre-retirement benefits.
"These initiatives enable members to track their contributions and ensure that their deductions are being deposited by their employers as and when it is due," he said.
Mr Koroi said the fund knew that members were quite tech savvy and they would find the myFNPF App quite helpful.
"We've upgraded the myFNPF App with better features based on the feedback from our first version to allow them to take control of their accounts by performing certain actions like printing their statements and reduce the need to visit FNPF offices."
A statement from FNPF stated that to access the App, members must first register their valid email address with FNPF.
The initial App was launched last year, allowing members to view their total balance and eligibility, transactions and employment history, among other information.
"Those who have downloaded the App prior to July 17, 2018 must update the app to get the newer features," said Mr Koroi.
The myFNPF App which can be downloaded from Google Playstore, also allows members to do other things including updating their records. New users can register themselves at the nearest FNPF office, or register through the App by following the registration prompts.