FTU stands by statement
4 September, 2018, 12:59 pm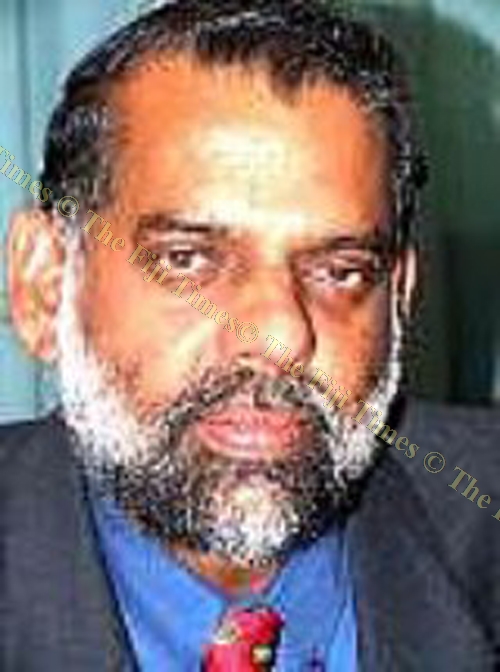 THE Fiji Teachers Union says it stands by all the statements they have made about teachers.
FTU general secretary Agni Deo Singh made the comment after the issuance of a circular to Fijian teachers on Sunday by Education Minister Aiyaz Sayed-Khaiyum claiming that in recent weeks, union bosses and some politicians have been irresponsibly misinforming teachers to spread fear and confusion.
Mr Sayed-Khaiyum claimed that in doing so, they have proven that they only cared about holding on to their own careers.
"But while they may focus on political future for themselves, the ministry is focused on creating a better future for you and for themselves," he said.
"For union bosses, big changes aren't easy, and they have grown comfortable riding high on the old system. But they know that when teachers see the improvements for themselves, they will realise that they have a more responsible and caring employer in the Ministry of Education.
"That means the very existence of unions — and in effect, their own jobs — will be threatened if they don't evolve to fit a new system. Instead of choosing to adapt, they've chosen to dig in their heels and resist change," Mr Sayed-Khaiyum said.
In his response, Mr Singh said the union was working on their response to the circular issued by the A-G.
"We want to compile a comprehensive response about the lies that he has been telling," Mr Singh claimed.
"All I want to say now is the teacher unions, I'm talking on behalf of FTA, FTU and secretary general of the confederation that the teacher unions stand by every statement that we have made and we will be providing a full response on each allegation made by the honourable minister in due course," he added.
FTA general secretary Peni Delaibatiki said he was yet to peruse through the circular and would only be able to respond thereafter.