FSC concerned about dry spell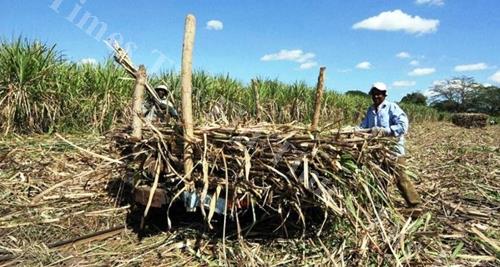 THE dry weather spell that is affecting the Western Division is wreaking havoc on sugarcane farms, says the Fiji Sugar Corporation.
In response to queries from this newspaper, the miller said an initiative undertaken by FSC was bringing some relief to growers.
"FSC is very concerned about the dry spell as it is not only affecting recently harvested cane but also affecting the new plant crop that has been planted in early part of this year," the miller said.
"FSC bought 20 water tankers each with holding capacity of 2500 litres with an ability to irrigate about 400m of cane in one tank.
"Whilst this is a good start, the widespread impact of the dry weather requires more longer-term solutions to irrigation needs, which FSC is continuously working towards.
"These tankers are being trialled by FSC and modifications are done on the run as we use it to better suit the growing requirements."
The FSC had initially forecast a two million tonne harvest for this season however because of adverse weather this has since been estimated down to 1.7 million tonnes.
Last year, the miller crushed a total of 1.63 million tonnes of cane and produced 180,388 tonnes of raw sugar.