FRU stands by decision of world body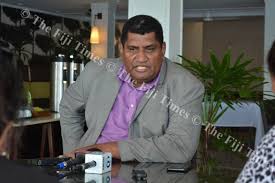 The Fiji 7s side plans to rectify its performance on the HSBC World Rugby Sevens Series has crashed after World Rugby announced it had postponed all sevens tournaments for the season.
The Gareth Baber-coached side sits in third place on the series standing with 83 points behind leaders New Zealand (115) and South Africa (103).
The series is likely to resume after six months.
Fiji Rugby Union chief executive officer John O'Connor said they stood by the decision of the world body for the safety and wellbeing of all rugby players.
"The decision has been made to safeguard all rugby players globally in light of the COVID-19 virus," O'Connor said.
"The union will stand by the decision of our parenting body in regards to player safety which is paramount and that it includes our 7s and under-20 players."
World Rugby in its website stated the London and Paris 7s tournaments will be postponed provisionally until September in response to the global COVID-19 pandemic.
It has also postponed the Sevens Challenger Series event until later in the year and some Rugby World Cup 2021 and 2023 regional qualifying events have been postponed.
The U20 Championship 2020, scheduled to be played in northern Italy in late June and July, has been cancelled.
Also the Olympic Games Repechage qualification tournament scheduled for June is under review.