Forum to discuss sustainable socio-economic development
23 August, 2018, 11:20 pm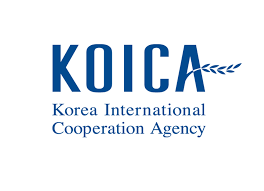 THE Korea International Cooperation Agency (KOICA) Fiji Office will be hosting the 2018 Knowledge Sharing Forum next month at the Grand Pacific Hotel (GPH) in Suva.
KOICA Fiji Office Director Ji-Hi Kim said the forum was intended to provide a platform for KOICA Alumni members to present lessons learned from South Korea and action plan so that new ideas and perspectives could be exchanged amongst the participants.
"Amongst the programs offered by KOICA Fiji Office, the fellowship program is the core in rendering support to countries to secure human resources for their development," Ms Kim said.
"Its primary objective is to share important technical skills and knowledge as well as build capacities for sustainable socio-economic development."
She said this would be the fourth Knowledge sharing forum organized by KOICA Fiji Office with two knowledge sharing workshop being conducted in 2016 and one hosted in 2017.
She added the targeted audience for the forum would be KOICA Alumni members and representatives from Fijian Government ministries preferably from training and human resources departments.
"This forum will further strengthen the cooperation between the two Governments in capacity development and even provide further awareness on the available initiatives that KOICA can provide to Fijians," she said.
"KOICA has contributed in the up-skilling and upgrading of qualification of Fijians through the Fellowship programmes, short courses and specialized Master's Degree program facilitated at renowned Korean Universities."
She said the speakers at the forum would highlight topics on ensuring sustainable economic development in rural areas, strategies to improve Fiji's inshore fisheries management system and ICT in education.
The event will be held on September 4.