Former Police constable on trial for alleged fuel theft
5 September, 2018, 9:23 pm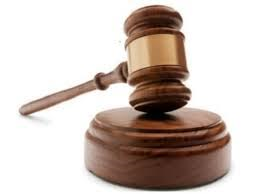 A FORMER Police Constable who is charged with one count of theft is standing trial before Suva Magistrate Asanga Bodaragama.
It is alleged that Arun Prasad, while being a Police constable in the Fiji Police Force Transport Pool, stole 89.92 litres of diesel that had a total value of $198.72 belonging to the Police Transport Pool in Nasese.
The alleged incident occurred on October 11, 2013, in Suva.
The first prosecution witness Constable Paula Nadumu informed the court that in the past, vehicle keys and fuel cards used to get missing within the Fiji Police Force Transport Pool, which was why they started having orderlies who looked after those things.
He said that on October 11, 2013, Mr Prasad was told to pick up the rugby team from the Nasova grounds in the Police vehicle for which he had asked for a fuel card because the vehicle was low on fuel.
Mr Nadumu said all Police drivers had a pin code for the fuel cards.
The trial continues this afternoon.