For the protection of our children adopted by overseas based Samoans
27 October, 2018, 7:35 am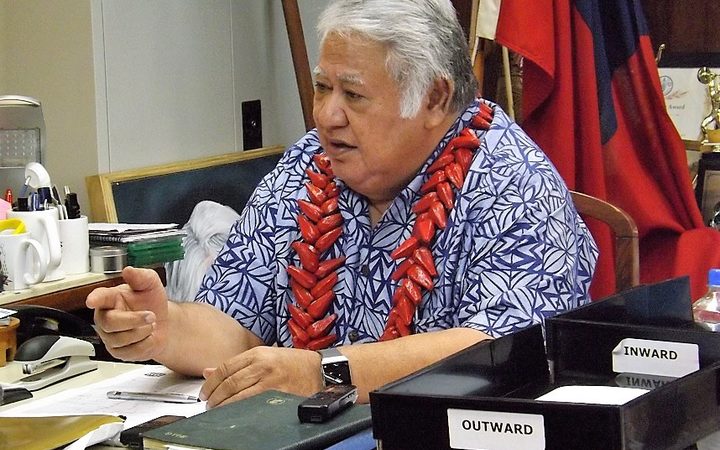 APIA, 26 OCTOBER 2018 (SAMOA GOVT) – It has been brought to the attention of Government that a number of Samoan children, who have been adopted by Samoans residing overseas, are being exploited.
Some are allegedly being used to seek funds from the overseas government, and some treated as 'kavigi's' or 'slave labourers' in their adopted homes.
To that effect,Samoan Prime Minister Tuilaepa Lupesoliai Dr. Sailele Malielegaoi has initiated measures towards tightening up local laws, to ensure that innocent children adopted by their Samoan relatives are not exploited.
Said Prime Minister Tuilaepa in a public statement:
"The laws that apply to the strict monitoring of international adoptions in Samoa where overseas parents seek to adopt local children, should also be applied to a Samoan citizen that is actually living overseas, seeking to adopt a local child.
"Under our current laws, there are compulsory requirements for any overseas adopting parents of a Samoan child to fulfil, before they can be approved.
"This includes a check and Certificate of Approval from the Attorney General. They must meet the profile requirement which includes a clean criminal record and show evidence that they can support the child if adopted.
"However, Samoans living overseas requesting adoption of a Samoa minor are exempted from these requirements, as they are treated as Samoan citizens living overseas, not international adopting parents.
"That is the legal loophole which I have instructed the Attorney General to look into, and draft appropriate amendments to the law to ensure that the safety and wellbeing of Samoan adopted children is not compromised leaving them at the mercy of the people exploiting them.
"I have been informed personally that in some instances, adopted Samoan children overseas are being used as slave labourers by their relatives, and all of this done under the smokescreen of a better life through adoption.
"This is part and parcel of concerns about the general threat of people smuggling and exploitation, that is now rife in the international arena.
"We must be alert to these international threats, and it starts with the protection of our own people being adopted by those living overseas," he said.