Flying Fijians duo to test strength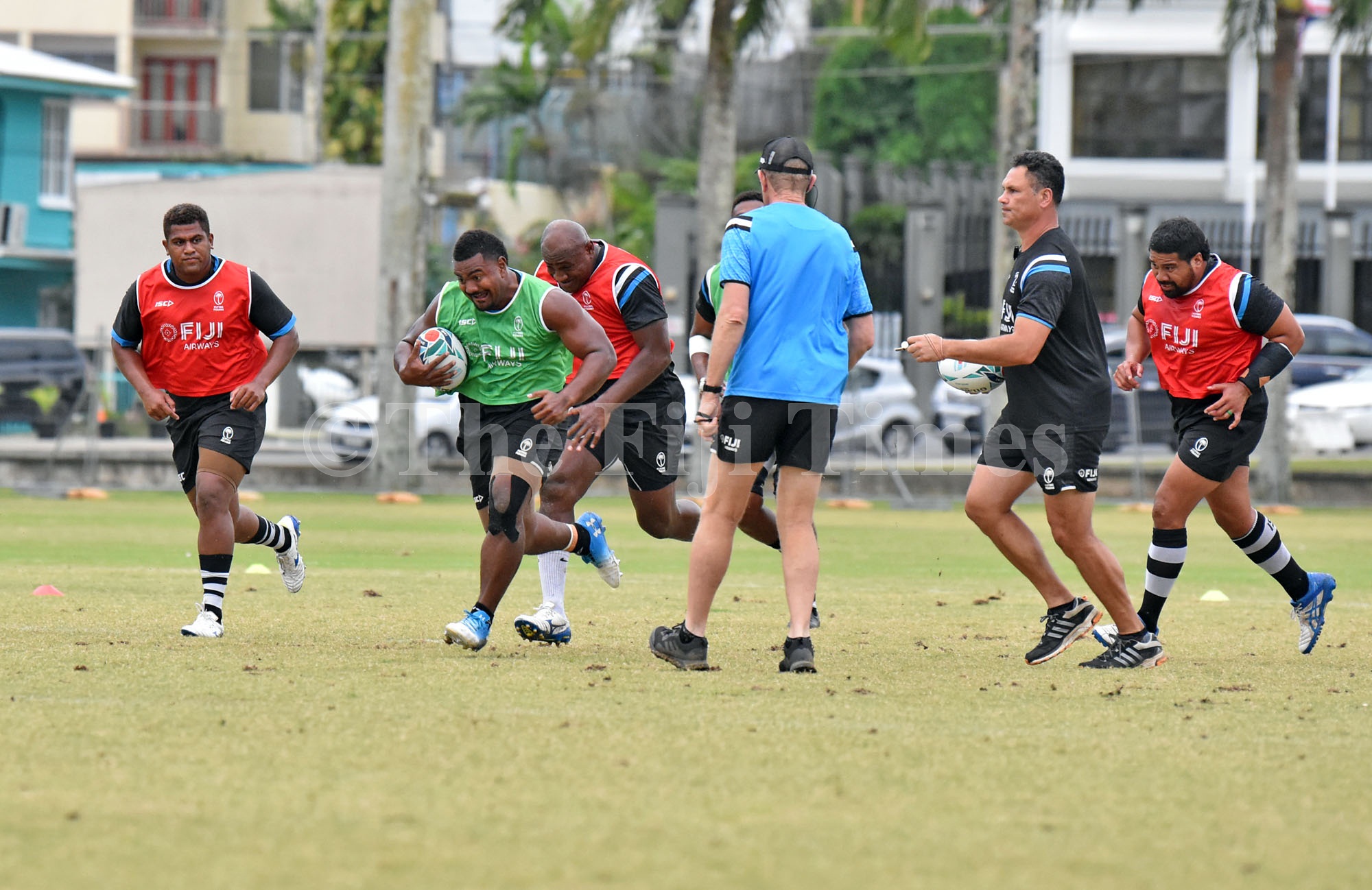 THE Fiji Airways Flying Fijians team has two X-factors in the front row who can create something when given a space to test their strengths and pace at the Rugby World Cup in Tokyo, Japan, next month.
Local-based Fiji Airways Flying Fijians hooker Mesulame Dolokoto and France-based loose-head prop Peni Ravai both share a common skill, being their ability to run and play like a backline from anywhere on the field of play.
Dolokoto was a sprint athlete when he attended Queen Victoria School, and he stamped his mark through the eyes of the selectors when he ran 50m to the tryline beating the Queensland Country backs during the Australian National Rugby Championship match last year.
Ravai was a specialist second-five eighth player for the Ratu Kadavulevu School rugby team in the Deans competition and probably one of the only props to have played for the Fiji 7s team in the World Sevens Series at the USA 7s tournament in 2013.
Both players have their own story to tell with their excitement to be part of the national team to the world cup.
Ravai believes competition between the frontrowers has been a tough battle during his preparation.
"We have some really skilled frontrowers in the team and they've really pushed others to another level of fitness."
But the Bordeaux Begles prop has one goal – to help his team win matches and reach the final.
Dolokoto said he aimed to deliver his best performance in his role as a hooker in the team.
"It's a big challenge but I want to go out there and make a mark for myself, it will be tough but my coaches saw something in me and I will go out there and do my best for the team," said Dolokoto.