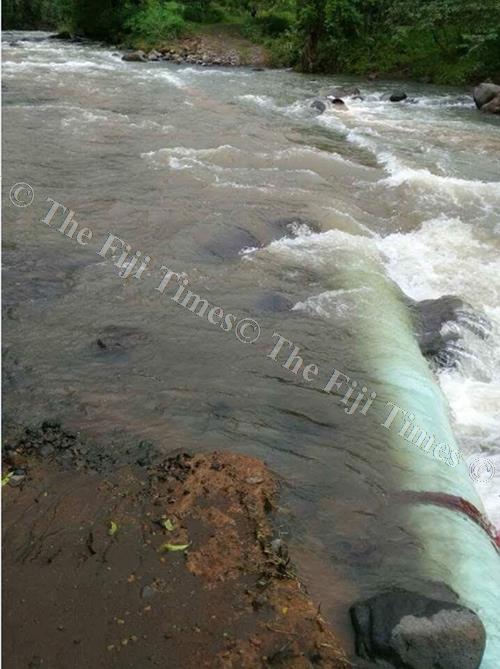 The Water Authority of Fiji is waiting for floodwaters in the Dogoru River to recede before its engineers can repair two burst water mains which are affecting water supply in the North.
In a statement, the authority's regional manager northern, Apeteniko Radrodrolagi has confirmed that a 15-inch PVC water main from their Nasealevu intake connecting to the Benau reservoir had burst.
Mr Radrodrolagi said this had been complicated by the washing away of another key 10-inch water main, which linked the Navau intake to the Benau reservoir.
"The burst main is located in the middle of Dogoru River and access is still restricted due to the strong currents," the statement said.
"Our team will wait for the flood levels to recede in order to urgently attend to these two water main burst. Dogoru is less than 20 kilometres outside Labasa Town.
"Meanwhile, continuing rain has seen the Benau reservoir now at critical levels."
The statement said 20 trucks would in the meantime cart water to metered and non-metered areas.
"With more heavy rain forecast for the weekend, WAF is advising all residents in the North to expect some water disruptions and to also store backup water and boil drinking water," the statement said.