Firemen mark International Firefighters' Day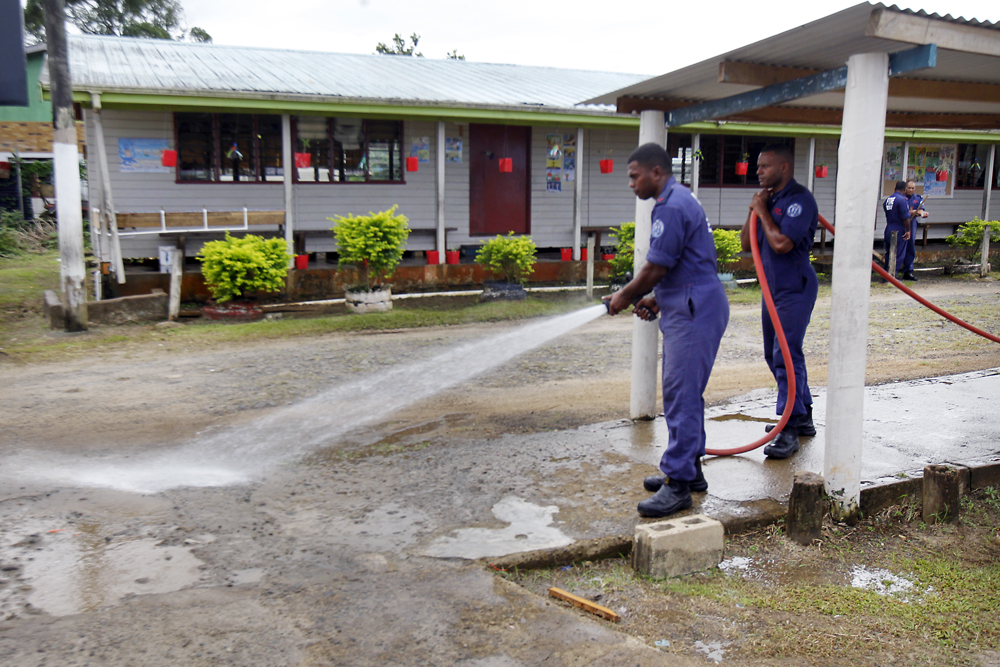 TWENTY-two firefighters from the Suva Fire Station held a clean-up campaign at John Wesley Primary School today.
The clean-up initiative was held to mark International Firefighters' Day.
NFA acting chief executive officer Mileta Seniroqa she was proud of all the 501 firefighters around the country who were always ready to serve their people.
Chief fire officer Qionilau Moceitai said 22 firefighters cleaned the compound, footpaths, corridors, and toilets of the school.
"This is a community work the firefighters have to do to commemorate our fallen colleagues who had passed away on duty," Mr Mocetai said.
He said firefighters in all stations around the country also marked this day.