Financial crimes worry authorities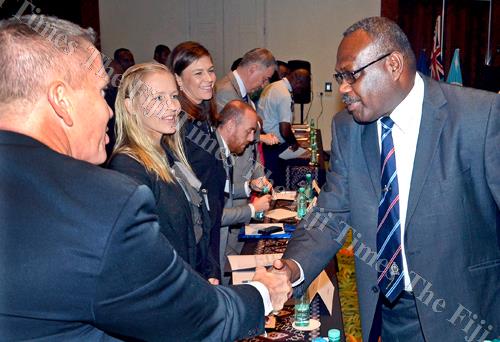 FINANCIAL crimes are continuing to grow more complex at an international level. Speaking during the opening of the International Criminal Police Organisation's (INTERPOL) Criminal Network (Drug, Financial, Security Document Examination) training in Nadi yesterday, Acting Commissioner of Police Rusiate Tudravu, said crime was becoming more borderless.
"Financial crimes are even more complex due to the nature of how they are being committed, which are often at an international level," he said.
"Having a close link to cyber-crime, Pacific Island law enforcement agencies depend a lot on the knowledge and resources shared by our international law enforcement partners. "New technologies are being developed every day, which is again proving to be a growing challenge in this modern day of policing and getting this valuable opportunity to learn from a team who have the technical and operational support to address these sophisticated crimes is truly appreciated."
He said the issue of financial crimes often linked to cyber-crime too.
ACP Tudravu said in Fiji, such crimes recorded were not to the extent where it could cripple industries or the economy.
"It does not make us less aware of the need to equip our officers with knowledge to understand the complexities of these crimes. "Law enforcement agencies need to operate in a similar manner and the best way to achieve an increased level of networking between our respective organisations can be generated through trainings such as this."