Fijians invited to take advantage of free screenings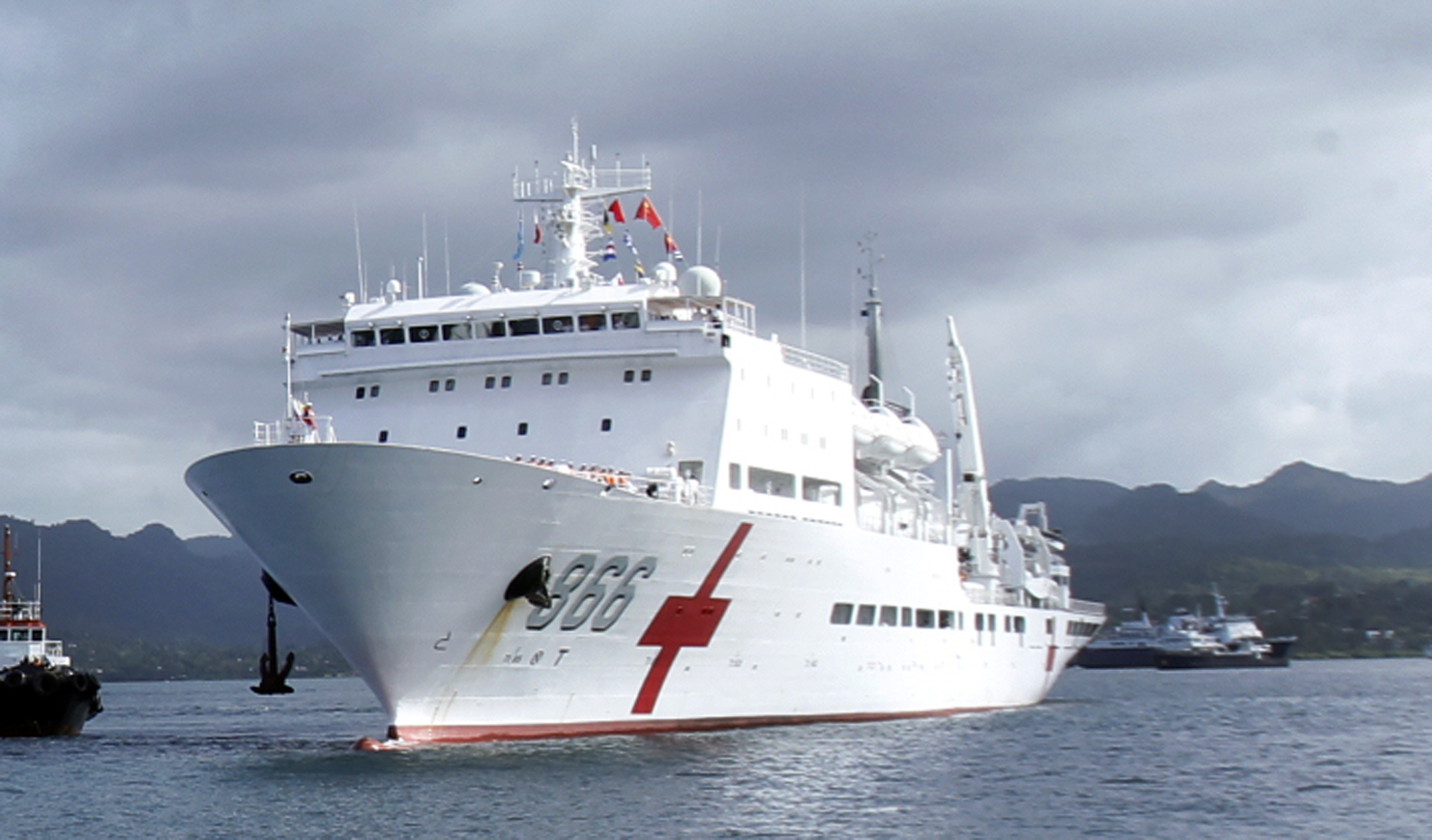 FIJIANS are once again being invited to take advantage of the free screenings, treatments and medication for any illness at the Chinese floating hospital, Ark Peace.
The vessel is here to provide medical services for Fiji and is currently being anchored at Suva's port.
Chinese Ambassador to Fiji Qian Bo is again inviting the public to visit the vessel which will be open to the public from 9:30am tomorrow.
One hundred and twenty doctors are on board the Chinese People's Liberation Army (PLA) Navy Hospital Ship.
The medical personnel have the capacity to attend to an average of 600 patients per day.
Mr Bo said part of their mission, Chinese medical teams will be deployed to the Raiwaqa, Makoi and Lami medical centres for three days.
He said the vessel is on its 7th global tour in the last 10 years and since has had a high success rate for all its treatments.
Mr Bo said this visitation is part of the Chinese Mission Harmony 2018 which promotes good faith and friendship.
However Fijians who wish to seek the services on the visiting Chinese PLA Navy Medical Ship need to first register at Sukuna Park in Suva before being allowed entry to the wharf.
The registration at Sukuna Park would be done from today, August 3, to Wednesday, August 8, from 8am-11:30pm and 12:30pm-4pm.
For registration purposes, members of the public are advised to bring in their identification cards – Voter Card, FNPF or Driving License.