Fijians hitch a ride from Dubai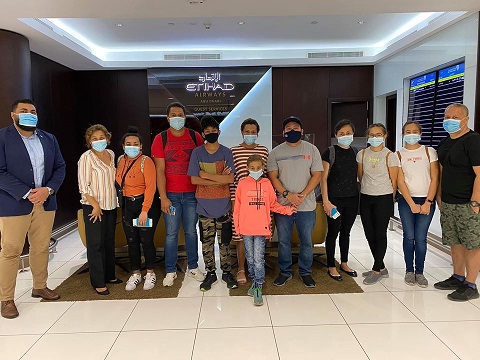 Eight Fijians managed to hitch a ride on an Etihad Airways Boeing 787 ferrying medical supplies from Dubai to Nadi yesterday.
The United Arab Emirates government had sent the plane loaded with medical supplies for countries in the Pacific region.
"They did not pay anything," said acting permanent secretary for Foreign Affairs Yogesh Karan.
"The UAE government has sent medical supplies on that plane to Fiji since we are the hub."
He said Fiji's ambassador in Dubai, Kamlesh Prakash, had been working with the UAE government to aid in the ferry flight to Fiji.
"So we were very fortunate that we had eight of our Fiji nationals coming on the flight."
The Fiji Embassy in Dubai said the return of eight Fijians was made possible after a request made to UAE's Assistant Minister of Foreign Affairs and International Cooperation for International Development Affairs, Sultan Mohammed Al Shamsi.
One of the returning passengers, Fukefu Susau, who worked on a luxury cruise yacht, had been stuck in Dubai since May.
The Etihad Airways plane arrived at Nadi airport about 7:30am yesterday and the eight passengers were assessed and moved into a government quarantine facility.