Fijian youths benefit from Peace Boat visit, says Naloga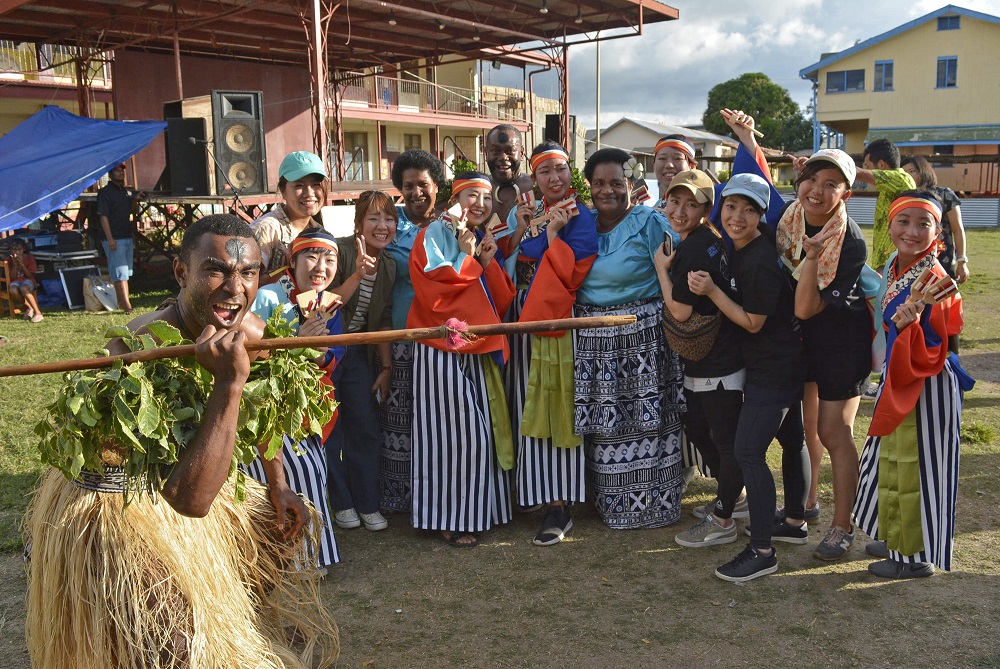 ABOUT 100 internationals from the Peace Boat — a Japan-based international NGO which works with the UN on educational and advocacy voyages of peace and sustainability — joined local students for a cultural exchange program at the St Thomas Primary School grounds yesterday.
Fijian school children showcased indigenous culture through a meke and the Peace Boat voyagers gave a performance of the Japanese 'yosakoi' dance.
Ministry of Youth divisional manager west Valagi Naloga said the students gathered at the school after participating in an environment conservation program in the morning.
"We are grateful that Fijian youths will also benefit from the visit where they can share ideas and have a better understanding of each other and the message the boat is advocating," Mr Naloga said.
Two Fijians were also part of the Peace Boat's voyage — Eparama Qerewaqa of Alliance for Future Generations Western District and Kya Lal, a climate change advocate and lawyer.
The Peace Boat is a dedicated campaigner for the UN's Sustainable Development Goals (SDGs), and since 2016 has been travelling around the world with the SDGs logo on the side of its vessel, carrying out various activities to create awareness, spur action and inspire positive social change.