Fijian peacekeeper honoured for ultimate sacrifice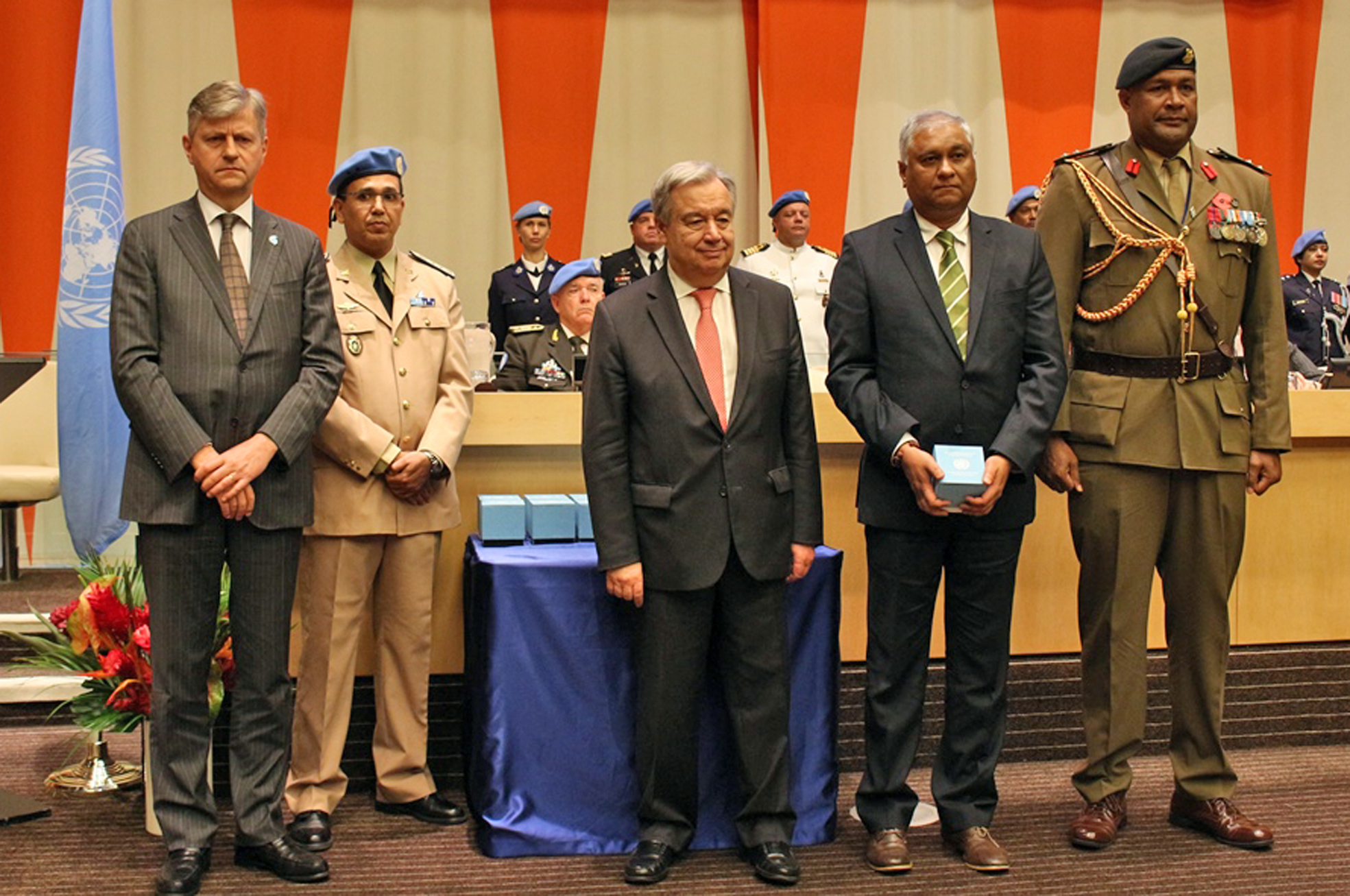 A FIJIAN UN peacekeeper, who died while serving at the UN Disengagement Observer Force (UNDOF) in Syria last year, was honoured with a Dag Hammarskjold medal yesterday.
Warrant Officer Class One Niko Komaiasa Ralagi was a senior operation WO at the Republic of Fiji Military Forces operation cell at the Land Force Command headquarters and had also served in various UN peacekeeping missions before his untimely death.
Fiji's ambassador to the UN Dr Satyendra Prasad received the medal presented by the UN secretary-general Antonio Gueterres on behalf of Ralagi's family.
The medal is presented to UN peacekeepers for their ultimate sacrifice in the pursuit of international peace and security.
The medal ceremony is part of the UN International Peacekeeping Day celebrated in New York each year.
WO Ralagi was also a recipient of the General Service Medal, MFO Peacekeeping Medal, UNIFIL Peacekeeping Medal, UNAMI Peacekeeping Medal, UNMISET Peacekeeping Medal, UNDOF Peacekeeping Medal and the Meritorious Service Medal.
He is survived by his wife Salanieta Lesumaimaumi Ralagi and five children.