Fijian Government to legally contest 'Bula' trademark move
27 September, 2018, 10:24 pm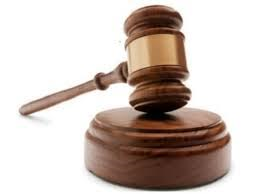 THE Fijian Government is laying the legal groundwork to contest, on multiple fronts, the move of a United States businessman who had trademarked the word "Bula".
Fiji's Attorney-General Aiyaz Sayed-Khaiyum, in a statement earlier this evening, said preparations were underway to lodge necessary documentation with the United States Patent and Trademark Office.
Mr Sayed-Khaiyum also confirmed that the matter would also be raised with the World Intellectual Property Organisation.
"Government was, along with Fijians and friends of Fiji around the world, both shocked and outraged to hear of this blatant case of heritage-highjacking," Mr Sayed-Khaiyum said.
"We would never give permission for anyone –– particularly someone outside of Fiji looking to profit –– to effectively claim ownership of 'bula', a word so deeply-rooted in our national identity that it has become synonymous with Fiji itself.
Ross Kashtan, who runs a kava bar in Florida, has trademarked the word which is a commonly-used traditional Fijian greeting.
The trademarking can be used to prevent other businesses using the word "Bula" in bars and cafes selling kava and other drinks.
This move was met with outrage from the local and international community including Fijians abroad along with other Pacific Island countries.
"The idea that a single person could control the use of a word so dear to the hearts of Fijians is offensive, it is tone-deaf, and it is wrong. We will fight this trademark with every power international law affords," Mr Sayed-Khaiyum said.
Mr Sayed-Khaiyum further claimed that previous governments were fully complicit in allowing foreign interests to get away with many trademarks dear to Fijians.
"Those days –– the days that Fiji sits quietly while corporate and personal interests try to take advantage of our 'bula spirit' –– are over," he added.