Fijian cocoa exporter scoops accolade
28 September, 2018, 4:00 am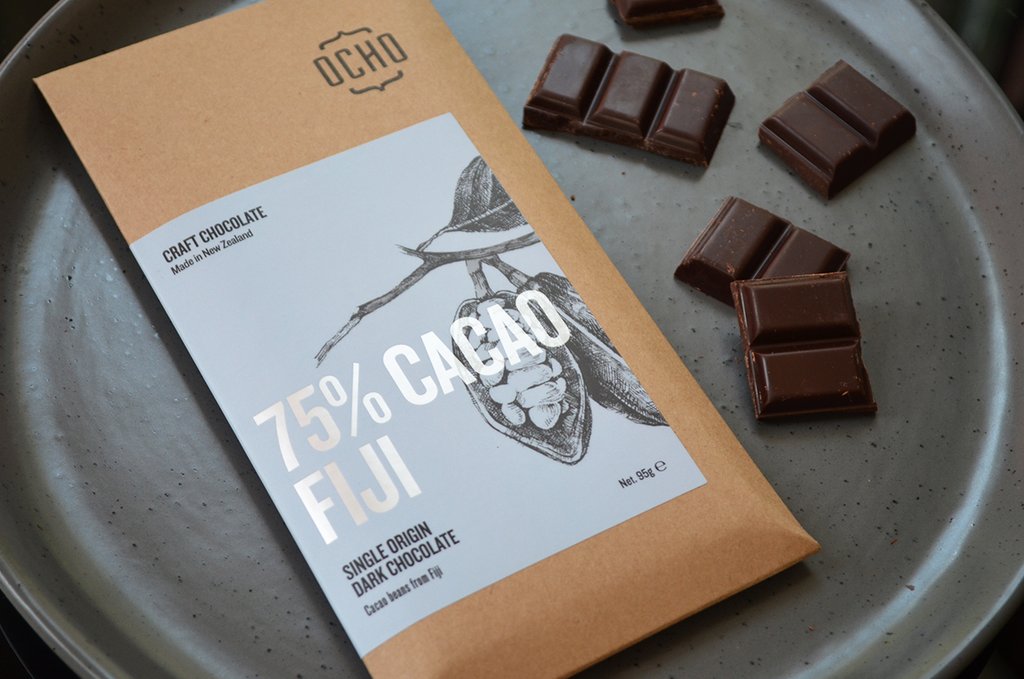 LEADING exporter of Fijian cacao beans – Cacao Fiji Ltd – recently received recognition for one of its products, heralding in a major boost for the local cocoa industry.
The company's locally-grown cocoa beans won the Gold medal in the bean to bar dark chocolate category at the 2018 New Zealand Chocolate Awards.
The name of bar that received the recognition was Ocho 75 per cent Cacao Fiji Dark Chocolate, competing among some of New Zealand's top chocolates.
Cacao Fiji founder Arif Khan said the award was a nice way to finish the year's hard work.
"It has been a great month of awards and recognition for Cacao Fiji and the Fiji cocoa industry. Earlier this month, we won Silver and Bronze awards at the Americas International Chocolate Awards," Mr Khan said.
"We thank our partners OCHO, MPI and the Government of Fiji for their support in reviving Fiji's cocoa."
Mr Khan said the year, however, had been a tough one with heavy rains earlier in the year and now the severe drought experienced in its farms in Dreketi, reducing its yield in half.
"However, we are marching knowing that we have some of the best cocoa in the world.
"We need a lot of support right now to revive Fiji's cocoa industry. Our model is to buy the wet seeds and cocoa pods from farmers and centrally process and monitor the beans under watchful eyes.
"We use technology and stringent quality control of beans to bring international standards cacao beans for chocolate companies around the world!"
The judging panel comprised 15 of the New Zealand's top food experts led by head judge Elle Coco (Crocker) who assessed 135 New Zealand made chocolates.
The 48 medal winners consist of 15 gold medals, 17 silver medals and 16 bronze medals.
Cacao Fiji exports to USA, Canada, France, New Zealand and Australia.
In 2015, the company was recognised as the top 50 beans at the International Cocoa Awards and have been working with farmers to revive the cocoa industry since then.