Fiji Police receives 130 motorbikes worth $3m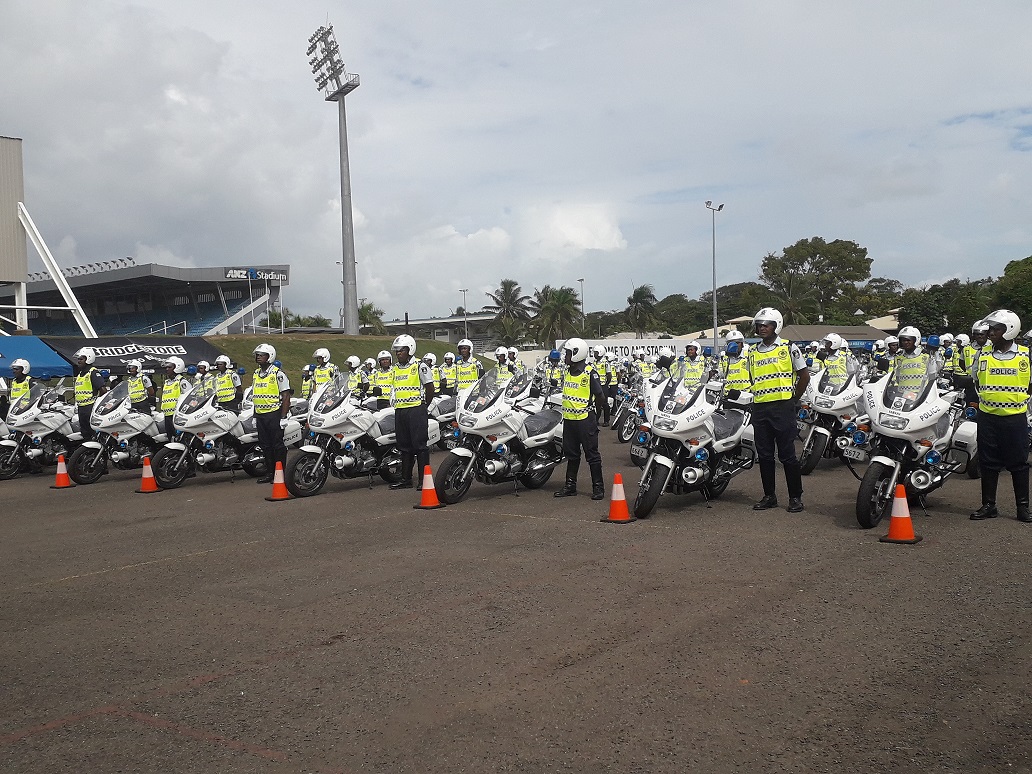 THE Fiji Police Force today received the 130 motorcycles it purchased for $3million.
Speaking at the event, Commissioner of Police Brigadier General Sitiveni Qiliho reiterated to the officers that today's display of their capabilities should be more than just a show.
"We had set out a target of acquiring 130 motorbikes to meet the demands placed on our services so we could manoeuvre through the heavy traffic and improve our response time, that target has been achieved and today is the culmination of the several hours of meetings and negotiations, the late night calls and emails to say the least," Brig-Gen Qiliho said.
The motorbikes were handed over to Fiji Police by Asco Motors through their Yamaha Riding Academy in Suva.
More in tomorrow's edition of The Fiji Times or you can read it in our e-edition.