Fiji Police launches internal investigation into missing child's case
3 December, 2019, 12:32 pm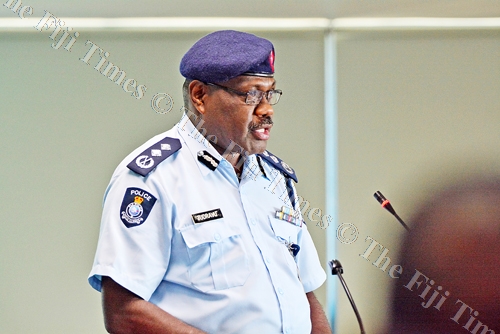 POLICE have launched an internal investigation into how its officers handled the case of a child who was reported missing last Saturday morning in Kalekana, Lami.
Responding to questions from this newspaper, Police spokeswoman Ana Naisoro said Deputy Commissioner of Police Rusiate Tudravu had directed an internal investigation into the handling of the report and whether necessary actions were taken to attend to the case considering it involved a young child.
She confirmed the child, Talei Raikadroka, 3, was reportedly missing from her home from last Saturday morning.
In an interview yesterday, the family expressed frustration with what they claimed were police's inaction and lack of interest in trying to locate the child.
Talei's grandmother Arieta Ronaiqato claimed only one police officer was dispatched to the area after the report was lodged last Saturday.
"There were like four to five officers that came in a police vehicle but only one of them got off to search for my granddaughter," Ms Ronaiqato said.
"We have lost trust in these police officers because they didn't show any interest at all in looking for her."
Ms Ronaiqato said the only search party looking for the little girl over the weekend were residents and relatives.
"We looked for my granddaughter ourselves but until today, there is no sign of her here or even in the forest where we also searched."
Ms Ronaiqato said they had also presented a "yaqona ni soro" to the landowners of Kalekana to seek their assistance in looking for Talei.