Fiji PM: We cannot neglect ocean health
14 December, 2019, 11:02 am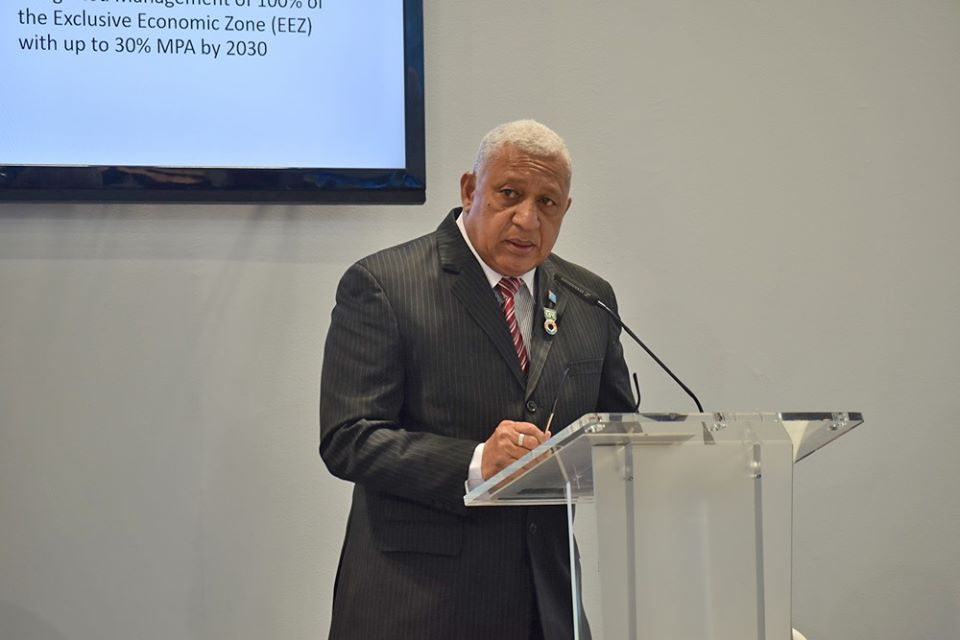 "IF the world continues to neglect and abuse the health of our oceans, we will bench our most vulnerable player in the climate action campaign."
These were the remarks made by Prime Minister Voreqe Bainimarama at the closing of the Blue Pacific Pavilion at the COP25 in Madrid, Spain yesterday.
He said over the past seven days, he felt as if he had traversed the world while navigating through halls and pavilions.
"I've seen the energy and the ambition of this Moana Pavilion have been unmatched," Mr Bainimarama said.
"As we've proved at so many COPs before, our pavilion is never defined by which country or, indeed, which hemisphere it sits.
"Instead, it is defined by the people who gather within it and the passion we infuse into it. For the last two weeks, at this Blue COP, this Moana Pavilion has been home to ideas that shape and inspire the global conversations — none more so than the Ocean Pacific Pathway."
Mr Bainimarama said since the launch of the Oceans Pathway at COP23, they had brought on board national and local government along with a wide range of committed champions to the friends of the ocean coalition.
"That team has spoken with one united voice — amplified through the Chilean Presidency of this Blue COP — to request a dialogue be convened on the oceans-climate nexus by the Chair of the 52nd Session of the Subsidiary Body for Scientific and Technological Advice."