Fiji naval officers trained in combined maritime surveillance patrols
21 September, 2018, 1:40 pm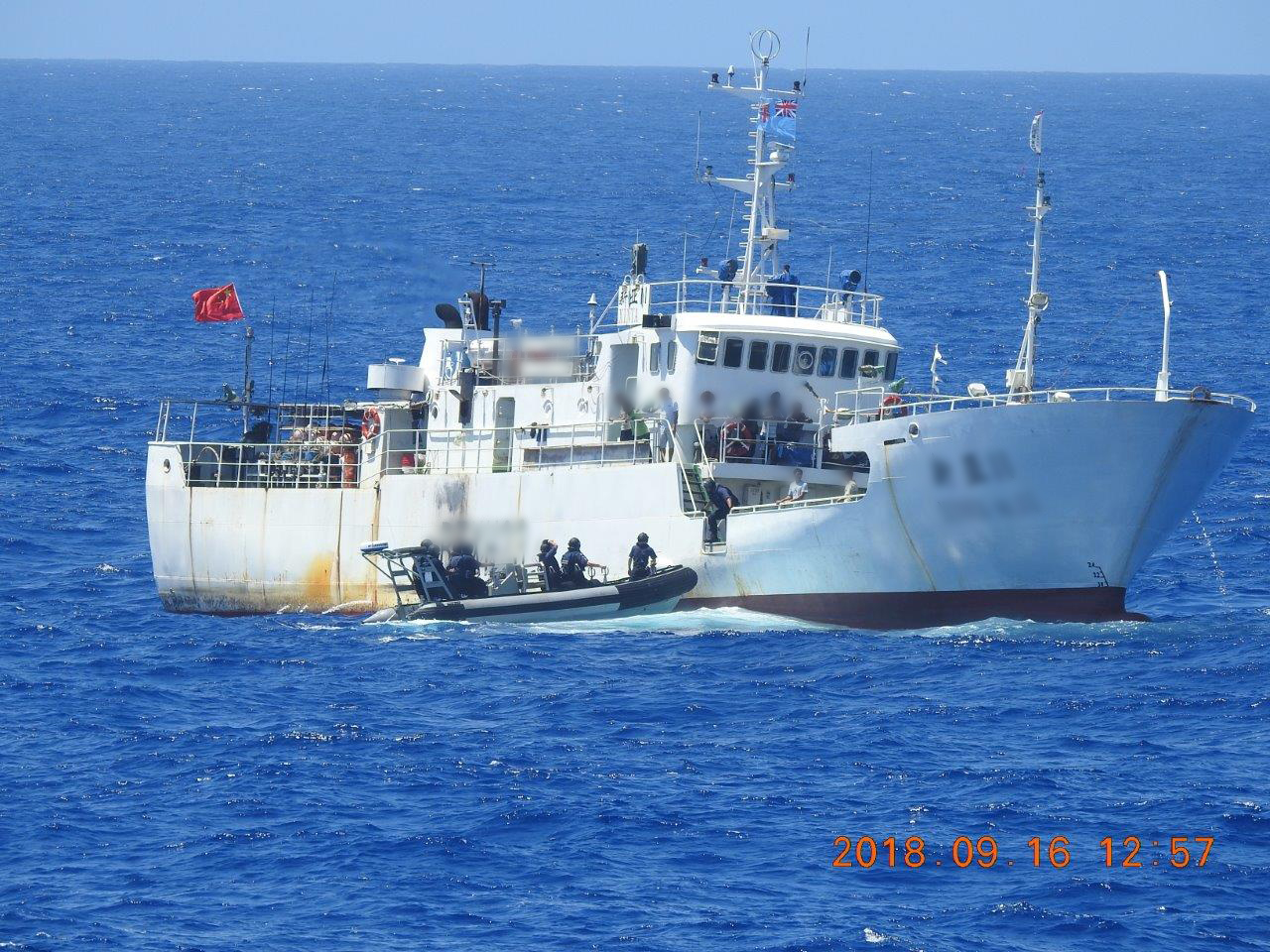 THIRTY-one sailors from the Fiji Navy have trained on HMNZS Taupo and HMNZS Otago.
This was revealed by Lieutenant Commander Lorna Gray, the Commanding Officer of HMNZS Otago, during the conclusion of the combined operation yesterday.
Lieutenant Commander Gray said the training focused on core marine skills and increasing their knowledge within their chosen trades.
This was the second consecutive year the New Zealand Defence Force (NZDF) deployed Royal New Zealand Navy vessels to help Fiji patrol its Exclusive Economic Zone (EEZ) of more than 1.2million square kilometres.
Lieutenant Commander Gray said about 23,000 kilometres were covered and 1160 hours were spent on patrol during the combined operation.
Fiji's director of Fisheries Aisake Batibasaga said the NZDF and MPI provided excellent support to Fiji authorities in enforcing their fisheries rules and regulations.
"The completion of the patrols did not signify the end of the enforcement effort," Mr Batibasaga said.
The first phase of this year's patrols was conducted by inshore patrol vessel HMNZS Taupo, with offshore patrol vessel HMNZS Otago taking over in September with 156 vessels inspected since June this year by both naval ships.
NZDF's combined maritime surveillance patrols with Fiji enforcement agencies as at September 20, 2018:
· Number of vessels inspected: 156
· Distance covered during the patrol: about 23,000 kilometres (equivalent to 5.3 return trips from New Zealand to Fiji)
· Size of patrol area: approximately equivalent to five times the land mass of New Zealand
· Number of hours spent on patrol: about 1160
· Number of Republic of Fiji Navy sailors trained: 31
· Other agencies involved in the patrol: Republic of Fiji Navy, Ministry of Fisheries, Fiji Revenue and Customs Service and New Zealand's Ministry for Primary Industries