Fiji Kava inks deal with Fiji Rugby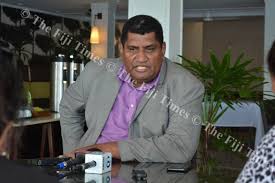 MEDICINAL kava health and wellness company Fiji Kava has inked a three year partnership to be the exclusive kava supplier for Fiji Rugby and the grassroots community.
"Representing Fiji is one of the proudest moments for our players, however competing against the world's best teams on a regular basis does present quite significant physical and mental challenges," said FRU chief executive officer John O'Connor.
"In Fiji Kava, we have found an ideal partner to provide our teams with safe, premium-quality kava supplements and relaxation tablets which will assist them with muscle relaxation, restful sleep and recovery."
"Rugby in Fiji is a national pastime with a rich history. Fiji Kava is also deeply embedded in the Fijian community, working with a large network of more than 200 local Fijian farmers to grow our unique noble kava varieties. This partnership helps to connect these farming communities with their national sporting heroes, while giving Fiji's national rugby teams and aspiring grassroots talent confidence that they are being supplied with the highest quality, disease-free noble kava in Fiji," said Fiji Kava founder and chief executive officer Zane Yoshida
"Fiji Kava is extremely honoured to be chosen as Fiji Rugby's exclusive kava supplier, to give Fijian rugby a unique competitive advantage when it comes to the mental and physical recovery required to play at a high level. We also look forward to working with Fiji Rugby in offering Fiji Kava to rugby communities across the country."
Fiji Kava is an Australian-Fijian medicinal kava health and wellness company which produces natural noble kava products for the complementary and alternative medicine market. The company provides a sustainable and 100% traceable supply of unadulterated noble kava, as a natural alternative to prescription medicines, to promote sleep, soothe and calm the nerves and relax the mind.