Fiji Football receive applications for assistance from players and officials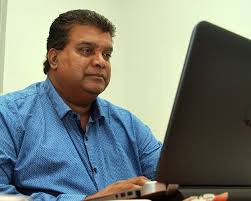 Close to 500 applications for assistance from players and officials have been received by the Fiji Football Association during its STC Harold and COVID-19 survey.
The survey was to see the extent of the effect of COVID-19 and STC Harold on football players and officials in the country.
Players and officials had filled in an application form requesting for assistance.
"We have analysed the applications. There are some extreme cases whereby football seemed to be the only form of income earned while there are many other moderate cases," Fiji FA chief executive officer Mohammed Yusuf said.
He said the president will have to approve the applications before a submission was made to FIFA and OFC.
Football in the country is on hold because of COVID-19 national restrictions.
Yusuf said they would re-schedule the season once restrictions were lifted.