Fiji FACT champ Nadi out to break jinx at BOG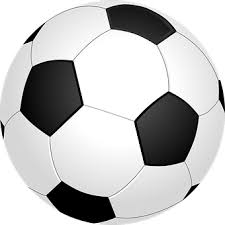 VODAFONE Fiji FACT champion Nadi will be out to break its 23-year losing jinx when the side participates in the Inkk Mobile Battle of the Giants tournament which kicks off at Ratu Cakobau Park in Nausori on Friday.
Sponsored by Jack's of Fiji, the Jetsetters last won the BOG trophy in 1996 defeating Tavua 3-1 in the final at Govind Park in Ba.
Back then, Nadi had the likes of Alipate Driu, Watisoni Voli, Waisiki Batini, Timoci Raju, Ramend Dutt, Ponipate Naulu and Emosi Baleinuku while Tavua included Clyde Lagilevu, Amir Ahmed, Lario Musa and the late Savenaca Nasara.
Nadi will be boosted with the return of former reps Mataiasi Toma, Vuniuci Tikomaimereke and Samuela Drudru.
The side has also roped in Hussaini Khan from Tavua and Alfraz Ali from Lautoka in the new transfer window.
Nadi will face hosts Rewa in the feature match of day one.
Nadi Football Association president Javed Ahmed said the players who were part of the national team that featured at the Pacific Games in Samoa would be assessed for injuries today.
Javed said they could not underestimate any teams during the tournaments.
"Rewa will be out to win the title on home soil," he said.
"Nasinu has been doing well in the Vodafone Premier League while Lautoka has always given us a tough challenge."
Nadi hasn't performed well in the VPL recording only three wins from nine games and is reeling at the bottom of the points table with Tavua.
Javed said they hoped to turn things around in the BOG.
"We haven't won the BOG title in a long time so there are a lot of expectations from the fans," he said.
"We would like to thank Jack's of Fiji for their continued support. There are some other sponsors that have come on board to help with the team's preparations."
BOG fixtures:
July 26:
1.30pm Lautoka-Nasinu (Group B), 3.30pm Ba-Tavua (Group A), 5.30pm Official Opening, 6pm Labasa-Suva (Group A), 8pm Rewa-Nadi (Group B);
July 27:
1pm Suva-Tavua (Group A), 3pm Lautoka-Nadi (Group B); 5pm Rewa-Nasinu (Group B); 7pm Ba-Labasa (Group A);
July 28:
11am Nasinu-Nadi (Group B), 1pm Labasa-Tavua (Group A), 3pm Rewa-Lautoka (Group B), 5pm Ba-Suva.