Fiji FA warns against fake 'lucrative' offers of overseas recruitment
19 October, 2018, 7:38 am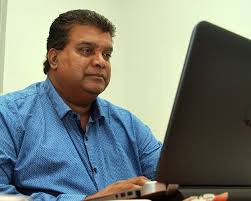 THE Fiji Football Association has issued a warning to parents and children not to accept any lucrative offer from any individual regarding player recruitment overseas.
Fiji FA CEO Mohammed Yusuf raised this issue after he was informed by a concerned parent regrading a personnel going around and signing players.
'Let me tell everyone that there is no such recruitment for players overseas and if anyone comes with any sort of documents, please do not accept, "Yusuf said.
'It's disgusting to see such people going so down to target kids and use Fiji FA's name," he said.
Yusuf said such people would talk very sweet and easily lure kids to obtain money easily.
"We have been told that the person involved is telling parents that their kids have been selected to play overseas and will be paid $15,000 a year. Therefore, they just need to give $250 for making the passport."
Yusuf said parents should not entertain such people.
"Our staff are at the grounds selecting the players for development and we will inform the parents and will not charge them," Yusuf assured.