Fiji FA eyes changes
13 October, 2018, 10:02 am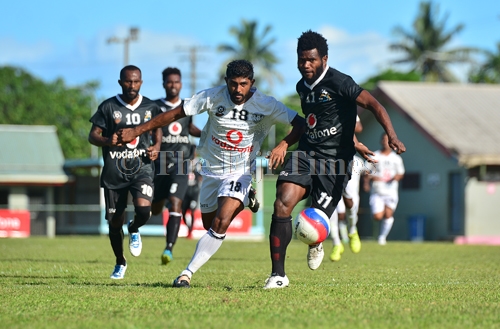 THE Fiji Football Association has implemented a new legislation regarding the teams participating in the Vodafone Premier League in correspondence with the national team.
In the past, teams participating in the VPL can miss a round or two in the league competition if two or three of its players are in the Fiji team preparing for an international event.
Yusuf said they had agreed to change the structure of the teams approach towards the VPL to ensure the smooth flow of the competitions to reach the allocated deadline.
"The president has announced in the congress that if the national team marches into camp for international matches during the Vodafone Premier League, the league will continue unless the particular district team has five players in the national team then they will not participate and if only four players from that district team are in the national side then the team will still have to play in the VPL minus the four players and this will also contribute to minimising the postponement of the games," Yusuf said.
Meanwhile the Fiji FA has also changed its financial year calendar and congress for next year.
"For the past 80 years we used to have the congress with the IDC, now we will have it on May together with the Fiji FACT because our financial year has changed.
"We are now running from January to December but before it used to be July to June." "Now as it comes to the end of a year we close the book looking forward to another new year to open the book," Yusuf said. The next AGM will be held in May 2019.