Fiji FA ethics committee to decide on match-fixing allegation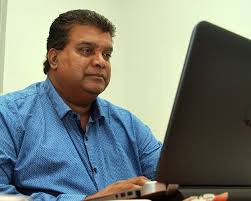 THE Fiji Football Association ethics committee will meet this Saturday to decide on the alleged match fixing allegations against Tavua football.
Fiji FA chief executive Mohammed Yusuf said they would make a decision after getting the investigation results from the ethics committee.
"The ethics committee is on the verge of completing its investigation. They meet this weekend and then we'll update the Board of Control of their decision. We will then decide on what to do next," Yusuf said.
An investigation committee was formed by the Fiji FA last month to look into complaints of match fixing at the Inkk Mobile Battle of the Giants tournament.
It is understood the allegations were made after Labasa thumped Tavua 5-nil on day three of the BOG.
The 5-nil drubbing meant Labasa secured a spot in the tournament semi-finals, leaving Lautoka to win at least by four clear goals against Ba later that day to qualify for the semi-finals.
Lautoka bowed out of the tournament with six points despite defeating Ba 2-nil, as Ba and Labasa each had six points but a better goal average than Lautoka.