Fiji FA attempts to get Mauritius to play on homeground
18 October, 2018, 7:27 am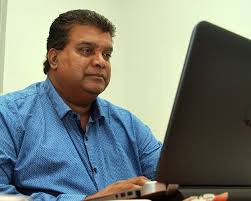 THE Fiji Football Association is trying to get the Mauritius side to play the national team in February next year.
The African side was supposed to play in Fiji next month but Fiji FA cancelled the fixture because of the 2018 General Elections scheduled to take place in the country on November 14.
Fiji FA CEO Mohammed Yusuf said the decision was made after consultation with stakeholders.
"We want the players to vote. Some of the players are registered in the islands so they will be away. We do not want to organise matches to affect players from voting as this is their right," Yusuf said.
"The talks are ongoing and hopefully we will be able to get them back in February."
Fiji is currently ranked 168th in the world while Mauritius is 156th.