Fiji Deaf 7s team eager to stamp mark on world stage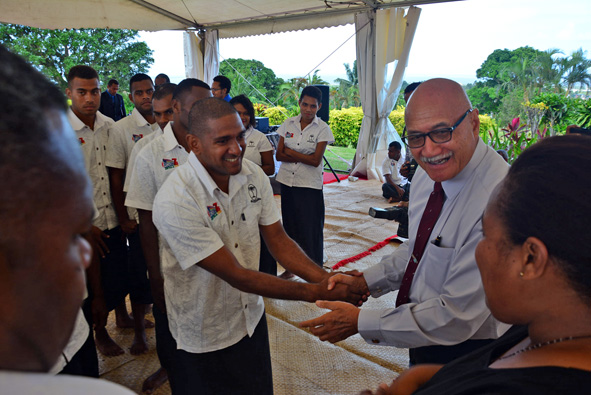 THE Fiji Deaf 7s team is eager to stamp its mark on the world stage when it competes in this weekend's World Deaf 7s tournament in Sydney, Australia.
The side presented its i-tatau to President Major General (Ret'd) Jioji Konrote this afternoon and vowed to do its best for the country.
Playmaker Peni Raicebe said the team was targeting to win the top award against other top rugby nations.
Fiji will be joined by Australia, New Zealand, South Africa, England, Ghana, Kenya, Japan, Hong Kong, Argentina and Wales at this event.