Fiji and the drug trade
24 September, 2018, 11:34 am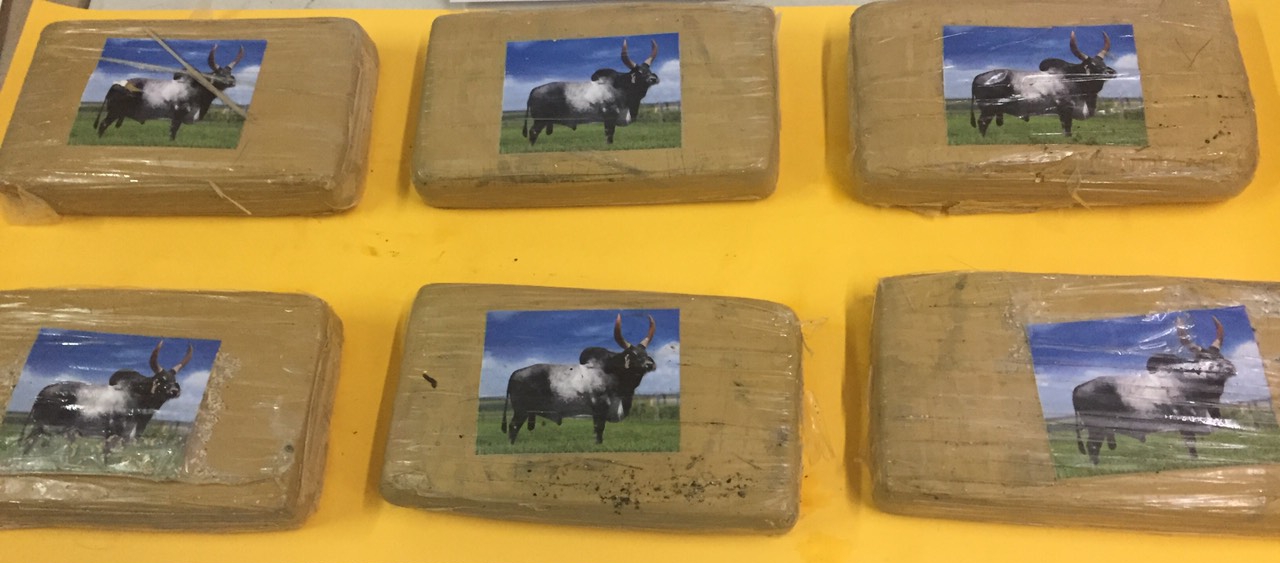 FIJI has long been speculated to be a transit point in the international drug trade.
The increasing number of drug busts — and the quantities of drugs discovered — suggests that this may be true — meaning that seriously addictive hard drugs may also become easily available in this country along the way.
The first modern major drug bust dates back to 1979 when a young New Zealand woman, Christina Doreen Skipper was stopped and searched by Customs officers on her way between Singapore and New Zealand.
In her bag at Nadi International Airport were about two kilograms of heroin and 20 kilograms of Indian hemp.
She was convicted under the then-existing Dangerous Drugs Act and served a five-year prison sentence.
In 2000, a joint task-force operation between the Fiji Police Force, Australian Federal Police and Canadian officials intercepted 357 kilograms of heroin at Ragg Ave in the Suva suburb of Namadi Heights, with a street value of $200 million.
While sentencing Wong Kam Hong and a co-conspirator convicted for their role in the operation, Justice Daniel Fatiaki indicated there was an "urgent" need to review existing penalties.
"On that basis there is much to be said about the urgent need in this country for our legislators to consider the existing penalties for offences involving Part V drugs which include morphine and cocaine", Justice Fatiaki said.
Hong got 12 years behind bars.
The enactment of the Illicit Drugs Act in 2004 was in response to the concerns that the penalties for hard drugs offences were not strong enough. Fiji's current legislation now carries a maximum penalty of life imprisonment and a million-dollar fine.
In July 2010 another $5.5m worth of precursor drugs used to make methamphetamine were seized by authorities.
One of the men arrested, according to authorities, had been involved in the 2000 heroin bust. Despite the tough penalties, more hard drugs continue to infiltrate our borders.
The discovery of a clandestine lab at Laucala Beach Estate in 2004 baffled authorities, while in 2010, Fiji Revenue and Customs Authority officials seized towels soaked in liquid cocaine. A year later, $5.6m worth of cocaine concealed in four paintings was also seized.
In 2014, authorities intercepted a ship at Lautoka carrying $380m worth of heroin. Less than a week before Christmas of the same year, border control officers successfully intercepted heroine packages with a street value of $30m.
A week later, another successful joint operation caught 80 packets of heroin worth $18.5m concealed in the tyres of a quad bike from Thailand.
This year alone there have been several discoveries of narcotics in Fiji including packed hard drugs washing up on islands in the Lau Group Yasawa and Taveuni.
Australian couple John and Yvette Nikolic were arrested at Denarau, suspected to be involved in a $20m drugs heist, and are now awaiting trial. Overseas, Fijians have been arrested and some jailed for their involvement in the drug trade. In March 2014 Christin Nimal was found in possession of 1.5kg of methamphetamine in Kuala Lumpur.
While escaping the death penalty, Nimal was handed a life sentence in prison.
A month later in 2014, three Fijians implicated in the largest drug bust in Australian history were arrested by Australian Federal Police.
Media reports revealed the three, Akuila Bisasa, Solomone Komai Vukici and Jason Drollet, were charged with trying to import 1917 kg of ecstasy (MDMA) and 849kg of crystal methamphetamine, with an estimated street value of $A1.5 billion (F$2.3b).
The latest case last month involved a Fijian arrested in connection with the export from Fiji of 50kg of cocaine worth $A17.5m (F$26.7m).
According to overseas media reports, 29-year-old John Kaurasi is accused of trying to hide the narcotics in a shipment of bottled water from Fiji which was intercepted by Australian law enforcement officers.
In three separate arrests earlier this month police found substances believed to be methamphetamine and cocaine. Earlier reports revealed, a 17-year-old girl as the youngest victim of meth in the country, while a prominent Suva lawyer was recently arrested in a Suva hotel and is also facing charges of methamphetamine use.
Last month the Divisional Police Commander Eastern Kasiano Vusonilawe stated the Nakasi-Nausori corridor has been identified as the main market of methamphetamine in Fiji.
He adds police believe cocaine, marijuana and methamphetamine are the three main hard drugs found in the eastern division.
Meanwhile Commissioner of Police stated the cocaine bars in Yasawa, Lomaiviti and Lau were not destined for Fiji.
He added that there could be more out there.
The sharp upturn in drug trafficking cases leads us, therefore, to ask two questions: How easily are these drugs now available in Fiji? And, if these are the drugs that we are catching, how much more are we missing?