Fiji Airways women's XV team to defend Oceania Rugby Championship title
27 October, 2018, 7:30 am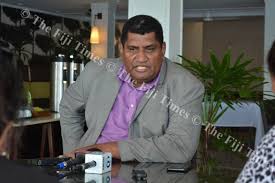 THE Fiji Airways women's XV rugby team will defend their Oceania Rugby Championship title against three pacific island rivals team next month at Lautoka's Churchill Park.
Fiji, Samoa, Tonga and Papua New Guinea will compete in round robin matches in pursuit of Pacific supremacy and the opportunity to showcase and promote International Women's XVs Rugby in Fiji and the Pacific.
Fiji Rugby Union CEO John O'Connor said he supported any initiative that contributed to the development of women's rugby in Fiji and the Pacific.
"We are really honoured to be hosting the Women's 15s championship in partnership with Oceania Rugby and the Fiji National Sports Commission," O'Connor said.
"The tournament will showcase the emerging strength of international women's rugby and provide a platform for our Fiji Airways Fijiana to work towards the 2021 World Rugby Women's World Cup and to have four teams from across the Pacific here in Fiji, we hope will encourage more women and girls to pick up the ball and start playing rugby."
The competition will kick off on Friday, November 16, at 1pm when Papua New Guinea takes on Samoa.
Fiji plays Samoa at 3pm.
The second round will be played on November 20 and the first match will be between Tonga and Samoa at 1pm.
Fiji will take on PNG at 3pm.
The final round will be played on Saturday, November 24 where PNG meets Tonga at 1pm and Fiji faces Samoa at 3pm.