Fiji Airways group records $55.3m profit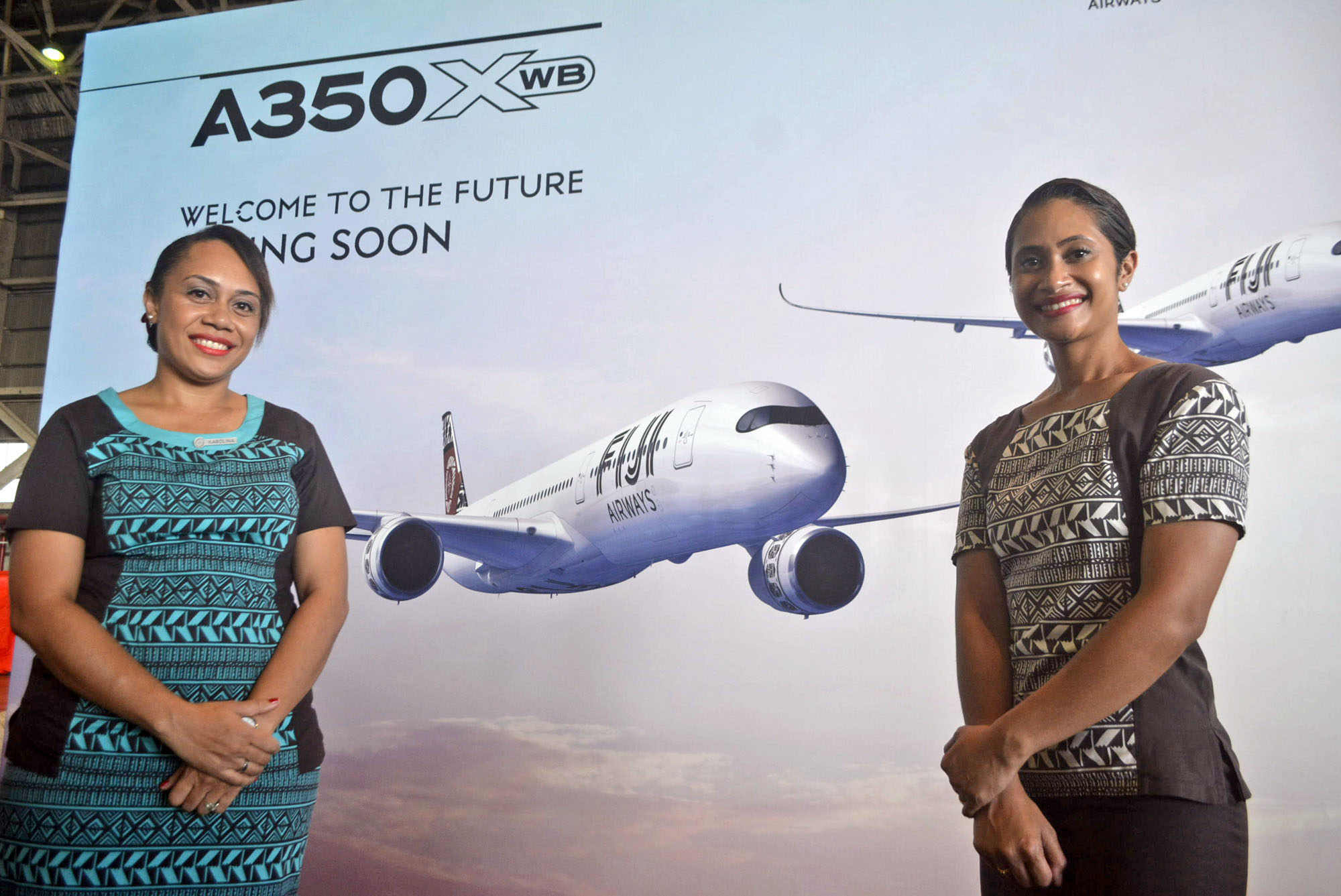 THE Fiji Airways Group raked in $1.02b in revenue for the 2018 financial year, bringing with it a profit of $55.3m.
A decrease from 2017's record profit of $95.8m, the fall has been attributed to rising fuel costs and foreign exchange variations.
As a result, eligible non-management staff members would be the only ones receiving payout, walking away with $2350 each.
These statements were made by Attorney-General Aiyaz Sayed-Khaiyum while announcing the financial year results to staff members at the Fiji Airways head office yesterday.
He also commended staff members for reaching the billion dollar revenue mark, which he said was a 10 per cent increase from 2017.
"The group carried 1.7 million passengers in 2018, which was up by 7 per cent from the previous year," he said.
"However, as highlighted, fuel prices increased by $31.5m from the previous year, this is something that Fiji Airways and the Government of Fiji have no control over. It is subject to world market prices. Foreign exchange variations negatively impacted the group by $8.2m. These costs had a major impact on the results for 2018."
Despite this, Mr Sayed-Khaiyum said this was still a good result for the airline and informed staff members their hard work and team work allowed the company to become a billion dollar revenue earning business.
Fiji Airways managing director and CEO Andre Viljoen said the year was characterised by many significant highs by Fiji Airways but some lows as well.
He said the airline had made significant progress in realising a vision to be the most desired airline in the South Pacific.
Mr Viljoen said the seat capacity was increased by 8.9 per cent to support tourism growth by adding two Airbus A330-200 aircraft on an interim short-term lease.