Fight against substance abuse
10 September, 2018, 4:16 pm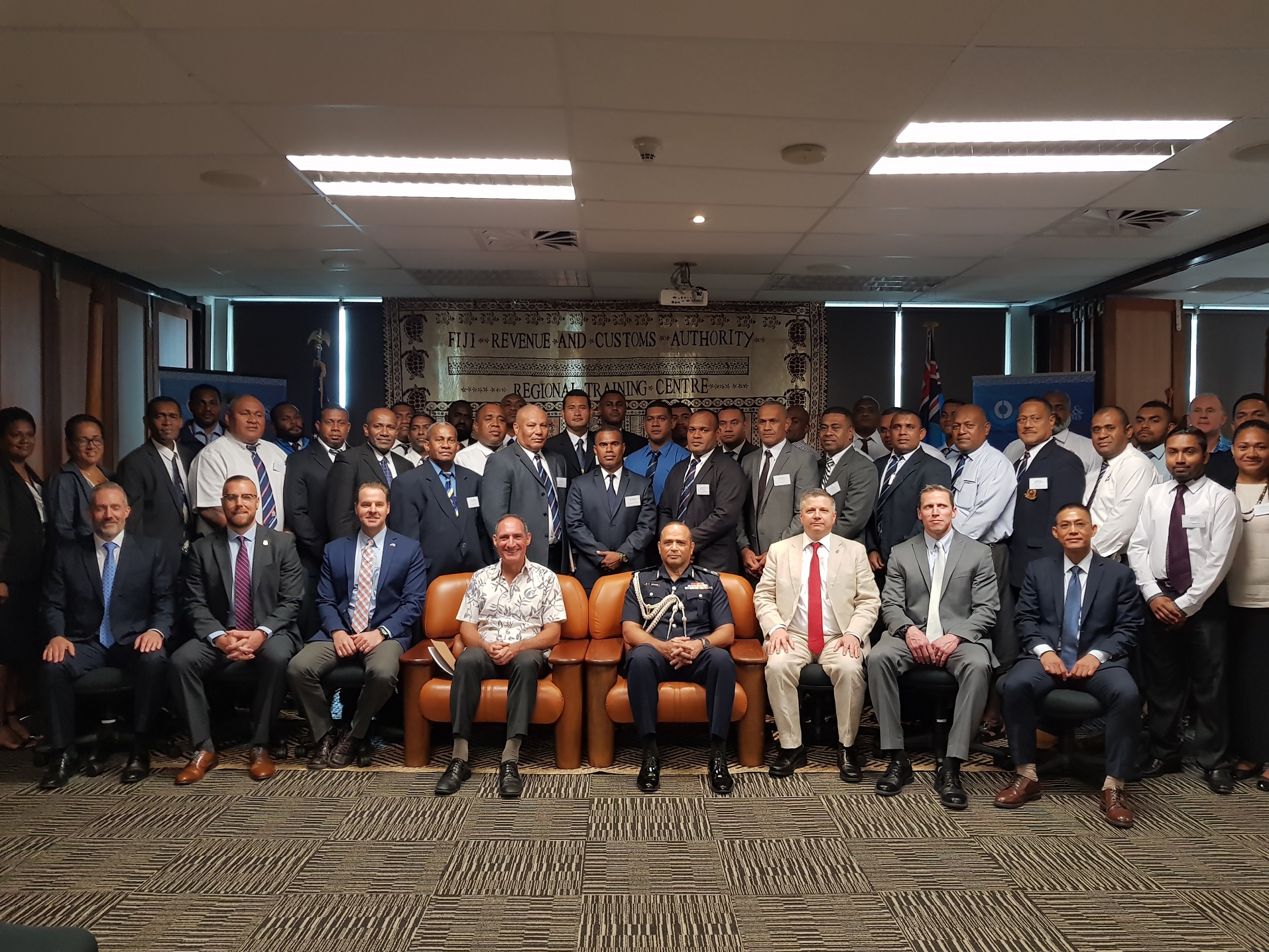 A TOTAL of 36 police officers and four Customs officers are undergoing a two weeks training at the Fiji Revenue and Customs Service (FRCS).
The training – United States Drug Enforcement Agency Workshop on clandestine labs – is organised by the United States of America's Drug Enforcement Administration.
Fiji's Commissioner of Police Brigadier General Sitiveni Qiliho while opening the workshop highlighted that close to 100 people had been admitted into to St Giles Hospital due to substance abuse between May 2017 and April 2018.
Brig Gen Qiliho said 20 reports had been made regarding the seizure of experimental drugs.
He said while they were tested negative – it however pointed to the fact that people were "testing the waters".
He adds that the most common substance abuse were cannabis sativa, methamphetamine, cigarettes, kava and alcohol.
Brig Gen Qiliho said that they had removed officers from their institution who were helping in keeping the local drug trade alive.
Acting Ambassador Charge d'Affaires Michael Goldman said drugs were a problem that was serious – but manageable.
He highlighted that their officers in the US have been injured whilst doing drug busts whereby meth labs have exploded and in some cases police officers were poisoned.
Mr Goldman said he was hopeful that Fiji would not only be leaders in the Pacific but would also share their experience regarding drug trade.